So to conclude my flurry of BLOGS discussing Hollywood's hotly anticipated awards season, the Oscars have finally been announced and I already can't wait for the 22nd February to see host, Neil Patrick Harris, reveal the winners! If you've missed NPH's ridiculously awesome hosting abilities, check out the opening numbers for the last few Tony Awards.
As predicted, there are many contenders whose nominations echo those of the Golden Globes: Winners Boyhood and The Grand Budapest Hotel, are joined by competition from The Imitation Game, The Theory of Everything, Foxcatcher and Selma, all of whom have been nominated for either the BAFTAS or the Golden Globes in the best film categories. However new to this particular pack of standout films, is Clint Eastwood's American Sniper, and Whiplash, which also sees J.K. Simmons nominated for Best Supporting Actor.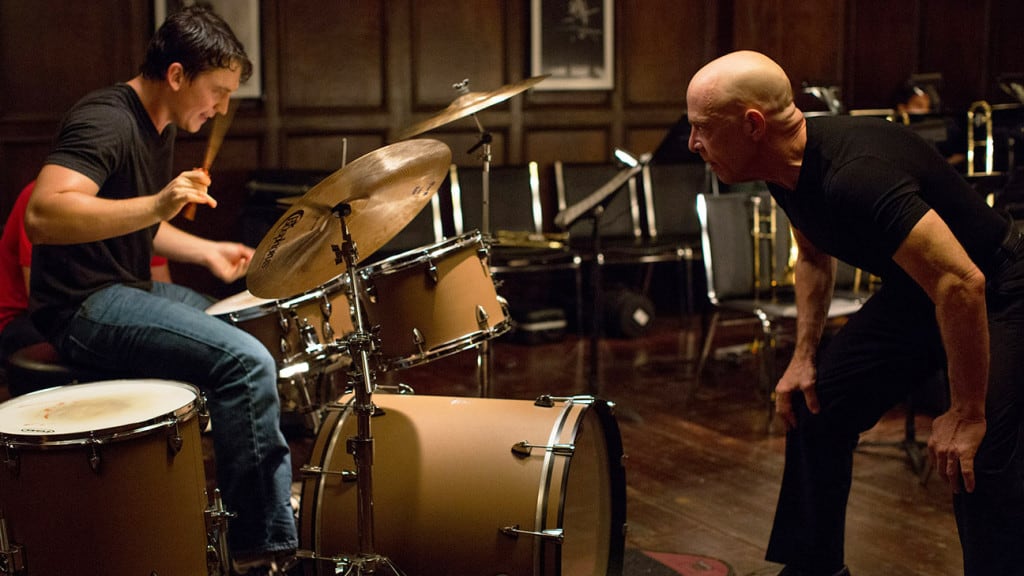 Dominating the nominations for the 87th annual Academy Awards are comedies, The Grand Budapest Hotel, and Birdman, who both have 9 nominations to their names, the latter of which sees Golden Globe winner, Michael Keaton, up for Best Actor again. Sadly Ralph Fiennes misses out at a chance for an Oscar for that esteemed category but in his place are Steve Carrell for Foxcatcher, Bradley Cooper for American Sniper, along with Golden Globe winner Eddie Redmayne for his outstanding performance as Stephen Hawking in The Theory of Everything and close rival Benedict Cumberbatch as Alan Turing in Imitation Game.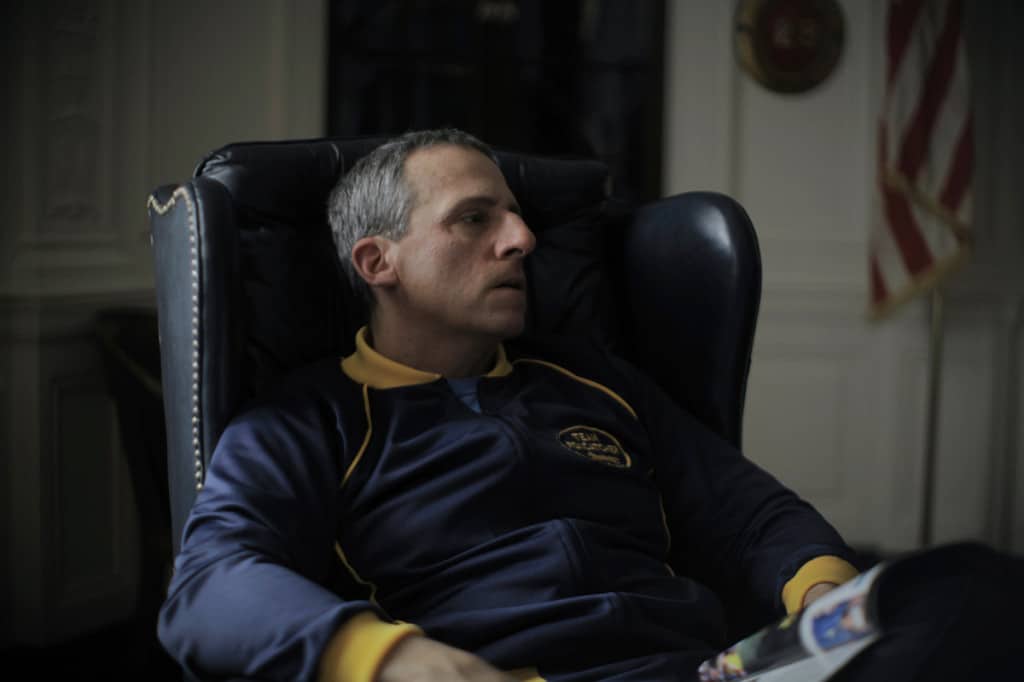 Eddie Redmayne is joined by co-star Felicity Jones who is nominated for Best Actress though sadly the film didn't make it into the either the Best Director or Best Original Screenplay categories. Coming nail-bitingly close to sealing nominations in all five of the major categories is Birdman, narrowly missing out without a nomination in the run for Best Actress.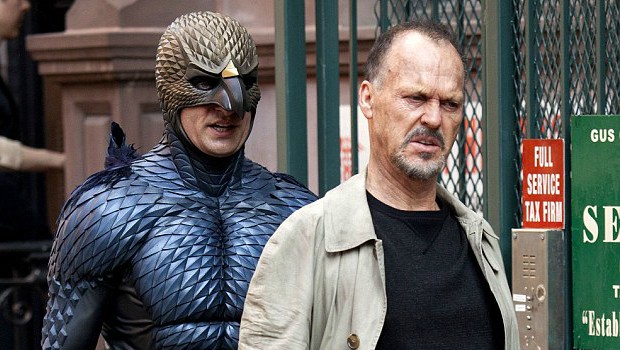 Finally, like with the BAFTAS, Marvel's brilliantly made, Guardians of the Galaxy is only up for the same two awards of Best Make-up and Hair Styling, and Best Visual Effects. The lavish styling behind The Grand Budapest Hotel could be it's biggest rival for the Make-up and Hair category and it's going against it's fellow Marvel brethren, X-Men: Days of Future Past and Captain America: Winter Soldier for Best VFX.
Below you'll find all of this year's outstanding Oscar nominations though as ever, it's disheartening to see such a huge array of categories missing one very important role: the stills photographer! With the Oscars covering everything including acting, directing, writing, editing, make-up, costume and special effects, why is there still no category recognising the work of the photographers who capture those iconic moments that films are often remembered for? Even in the Key Art Awards, the photographer is often over looked, even if it's their production still that makes it to the poster that goes on to win the award.
But anyway, that's a rant for another blog….
Best Picture
American Sniper
Birdman
Boyhood
The Grand Budapest Hotel
The Imitation Game
Selma
The Theory of Everything
Whiplash
Best Actor
Steve Carell, Foxcatcher
Bradley Cooper, American Sniper
Benedict Cumberbatch, The Imitation Game
Michael Keaton, Birdman
Eddie Redmayne, The Theory of Everything
Best Actress
Marion Cotillard, Two Days, One Night
Felicity Jones, The Theory of Everything
Julianne Moore, Still Alice
Rosamund Pike, Gone Girl
Reese Witherspoon, Wild
Best Supporting Actor
Robert Duvall, The Judge
Ethan Hawke, Boyhood
Edward Norton, Birdman
Mark Ruffalo, Foxcatcher
J. K. Simmons, Whiplash
Best Supporting Actress
Patricia Arquette, Boyhood
Laura Dern, Wild
Keira Knightley, The Imitation Game
Emma Stone, Birdman
Meryl Streep, Into the Woods
Best Cinematography
Birdman
The Grand Budapest Hotel
Ida
Mr. Turner
Unbroken
Best Director
Alejandro G. Iñárritu, Birdman
Richard Linklater, Boyhood
Bennett Miller, Foxcatcher
Wes Anderson, The Grand Budapest Hotel
Morten Tyldum, The Imitation Game
Best Original Screenplay
Boyhood
Birdman
Foxcatcher
The Grand Budapest Hotel
Nightcrawler
Best Adapted Screenplay
American Sniper
The Imitation Game
Inherent Vice
The Theory of Everything
Whiplash
Best Foreign Language Film
Ida, Poland
Leviathan, Russia
Tangerines, Estonia
Timbuktu, Mauritania
Wild Tales, Argentina
Best Makeup and Hairstyling
Foxcatcher
The Grand Budapest Hotel
Guardians of the Galaxy
Best Original Score
The Grand Budapest Hotel
The Imitation Game
Interstellar
Mr. Turner
The Theory of Everything
Best Costume Design
The Grand Budapest Hotel
Inherent Vice
Into the Woods
Maleficent
Mr. Turner
Best Documentary Feature
Citizenfour
Finding Vivian Maier
Last Days in Vietnam
Salt of the Earth
Virunga
Best Documentary Short
Crisis Hotline: Veterans Press 1
Joanna
Our Curse
The Reaper
White Earth
Best Film Editing
American Sniper
Boyhood
The Grand Budapest Hotel
The Imitation Game
Whiplash
Best Animated Feature
Big Hero 6
The Boxtrolls
How to Train Your Dragon 2
Song of the Sea
The Tale of Princess Kaguya
Best Original Song
"Lost Stars," Begin Again
"Grateful," Beyond the Lights
"I'm Not Gonna Miss You," Glen Campbell: I'll Be Me
"Everything is Awesome," The Lego Movie
"Glory," Selma
Best Production Design
The Grand Budapest Hotel
The Imitation Game
Interstellar
Into the Woods
Mr. Turner
Best Animated Short Film
The Bigger Picture
The Dam Keeper
Feast
Me and My Moulton
A Single Life
Best Live-Action Short Film
Aya
Boogaloo and Graham
Butter Lamp
Paraveneh
The Phone Call
Best Sound Editing
American Sniper
Birdman
The Hobbit: The Battle of the Five Armies
Interstellar
Unbroken
Best Sound Mixing
American Sniper
Birdman
Interstellar
Unbroken
Whiplash
Best Visual Effects
Captain America: The Winter Soldier
Dawn of the Planet of the Apes
Guardians of the Galaxy
Interstellar
X-Men: Days of Future Past