Your headshot is your brand. Be relevant, stand out and get auditions with an acting headshot by Aimee Spinks.
My actor headshots have a proven track record of getting actors auditions and over the years I have taken portraits of actors including Samuel L. Jackson, Jodie Comer, Oscar winner Eddie Redmayne and many more. I come highly recommended by agents across the country as well as drama schools including Royal Conservatoire Birmingham.
For full information on my actor headshot photography sessions, just scroll down!
"My first time getting professional headshots done and I was pretty nervous, but Aimee made it so easy and comfortable for me! She really listened to what I wanted from the photos and was a real pleasure to work with. The end results speak for themselves; I'm so thrilled with them! 100% would recommend to anyone looking to get some done!"
- Bobbi Blaza
Shoot with a photographer who has worked one on one with Samuel L. Jackson, Eddie Redmayne and Mila Kunis
Aimee's work is regularly viewed by producers and directors
Get headshots that meet all Spotlight and industry requirements
Receive direction and physicality coaching to create a striking set of headshots
Increase your likelihood of getting the audition you want
A pre-shoot consultation to get to know more about you and what you want to achieve with your new headshots
Advice on what to wear and what to expect on the day
Up to an hour of photography
Direction and physicality coaching if required in order to get the most out of your shots
A contact sheet of thumbnails of all of your shots
Natural looking retouching of your chosen images
Your chosen images as high resolution JPGS in both colour and black and white
The Oscars Package - £379 (£329 with valid student ID)
An hour of photography plus 10 retouched images.
The Hollywood Package - £329 (£279 with valid student ID)
An hour of photography plus 6 retouched images.
The Red Carpet Package - £279 (£259 with valid student ID)
An hour of photography plus 3 retouched images.
"I applied for an audition in London with a hideous photo I was using to supplement a professional headshot until I got one and they hadn't replied (obviously) then ten minutes after I got Aimee's headshots and sent them to them, they gave me an audition! This is Aimee working her magic! " - Oakley Flanagan
I shoot my actor headshots in Birmingham. Sessions are held outdoors at Cannon Hill Park which is easy to reach from the motorway, Birmingham city centre and has plenty of local bus links as well as free parking on site. There's a lovely cafe inside at the Midlands Arts Centre where we can sit and look through your images. There are also facilities there in which you can change so you don't have to dive behind the bushes!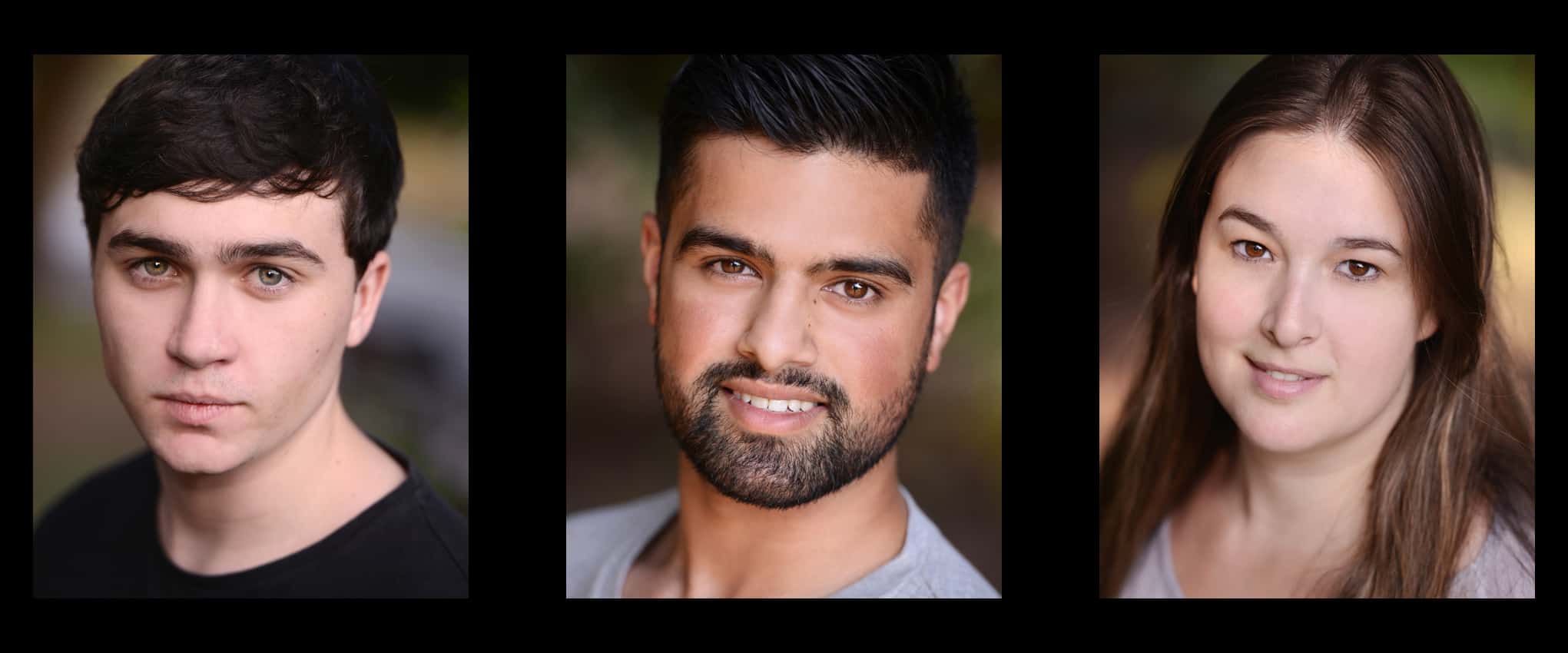 Why do you need a photographer who specialises in acting headshots?
Actor headshot photography is a very particular specialism: it requires a very specific approach with a solid understanding of industry expectations. Your actor headshots are a marketing investment to help you get the work you want, and both casting directors and Spotlight have very strict expectations that must be adhered to. This is where makeover/portrait studios and general photographers fall down. Yes, it may be cheaper but it will be a complete waste of money if you are left with images that don't tick the boxes of industry professionals.
By booking your actor headshot photos with me, you are getting more than just a photoshoot: you are getting over 7 years of experience working with a plethora of actors, each with different casting types, experience and abilities that require a unique approach. You are getting the knowledge of someone who can tell you the current trends in actor headshot photography and what casting directors and Spotlight are looking for. I can advise you on what to wear and how to prepare for your session as well provide direction and physicality coaching for those unsure what to do in front of a photographer. On top of this, I have access to a range of locations including a fully equipped studio, as well as options for indoor and outdoor natural light looks for a variety of opportunities.