So, as everyone in the photography industry knows, last week Focus on Imaging came to town and ran their four day trade show at Birmingham's NEC.
It was a fairly quiet turnout both from exhibitors and visitors but then again I did go along on the final day (hoping to see what last day deals were on offer)!
First of all, I paid a visit to the guys at SmugMug. Smug Mug is a company I have recently started working with as they enable me to create an interactive client area that allows clients to view all the photos taken during a particular session as well as managing the order process.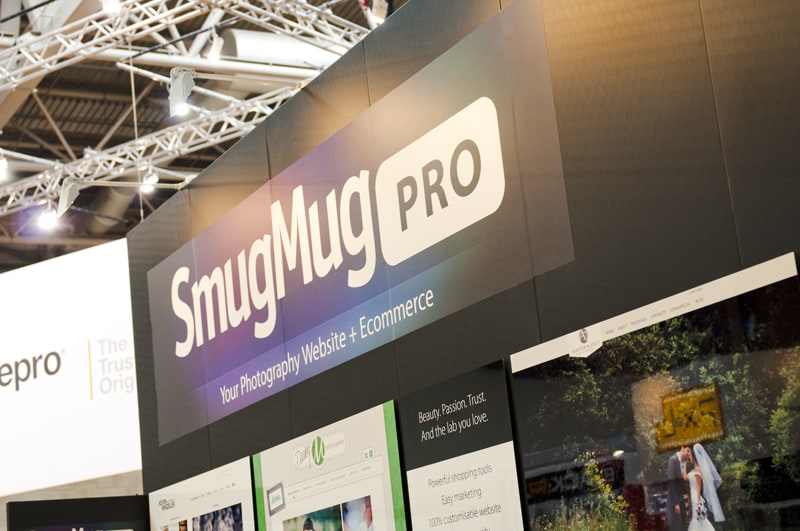 The staff at SmugMug were extremely helpful and gave me a one to one tutorial on how to custom design my client area so that it fit with my current branding. I would highly recommend SmugMug to anyone in the photographic industry looking for an easy way to manage client galleries as it's a fully customisable service that manages every aspect of post-shoot image delivery including; providing thumbnails and proof images; as well as handling printing, delivery and sales; complete with trackable statistics.
After chatting with the SmugMug team, it wasn't long before I found my favourite camera manufacturer: Nikon
As usual, Nikon had arranged for a whole host of presentations from discussions on their latest kit to demonstrating the 'Matrix Effect' as achieved by the 50 D800s hanging from a crescent of scaffolding above the main stage.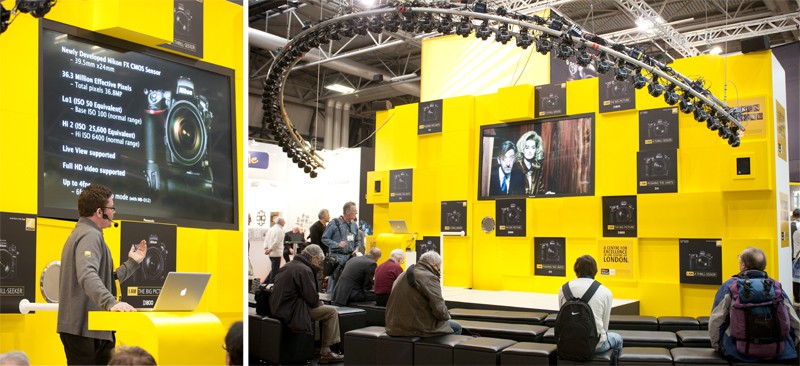 I had a bit of a play with the hardware on the stands but my main loves were the Nikon D4 and D800 cameras. The D800 is an unbelievable studio camera that I have since gone on to purchase, which, coupled with my favourite piece of glass; Nikon's 70-200mm f/2.8 lens makes for some mind blowing studio work. With a bigger budget though I would love to get my hands on the D4. For shooting in low light conditions with the power of 10fps it's perfect for unit stills photography and is at the top of my wish list!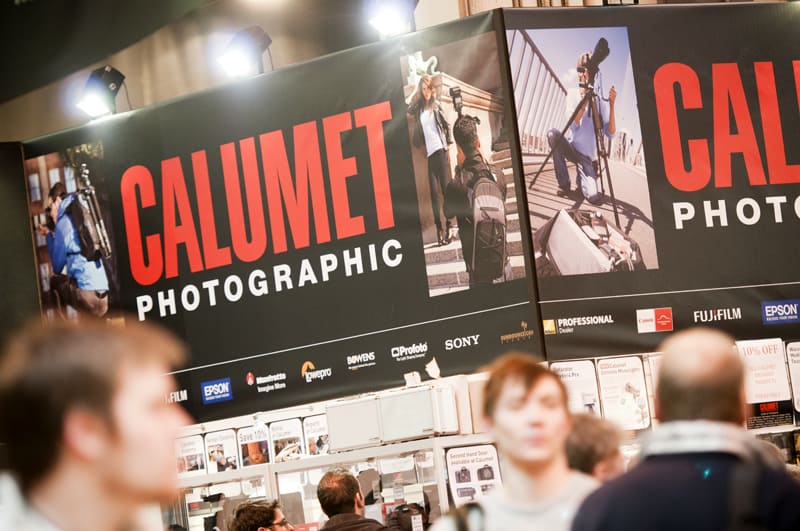 Also at the expo were rental houses, Calumet and The Flash Centre. Though I have dealt with both in the past, The Flash Centre has the edge over Calumet price wise and has come out top previously when I have needed to get my hands on a large range of kit for an advertising shoot with British actor, Ralph Fiennes.
The only let down for The Flash Centre is the location of its Birmingham branch, as it's not as easy to reach as the more central Calumet branch. However they make up for this with their excellent customer service and it's here we need to give a shout out to Brian – thanks for putting up with all my calls and providing me with all the help and advice you have imparted!
Like Nikon , The Flash Centre were also putting on a range of demonstrations, mainly focusing on showcasing the latest Elinchrom lighting and accessories as well as some creative studio lighting techniques. After watching these, I wouldn't mind playing around with some gels and a smoke machine!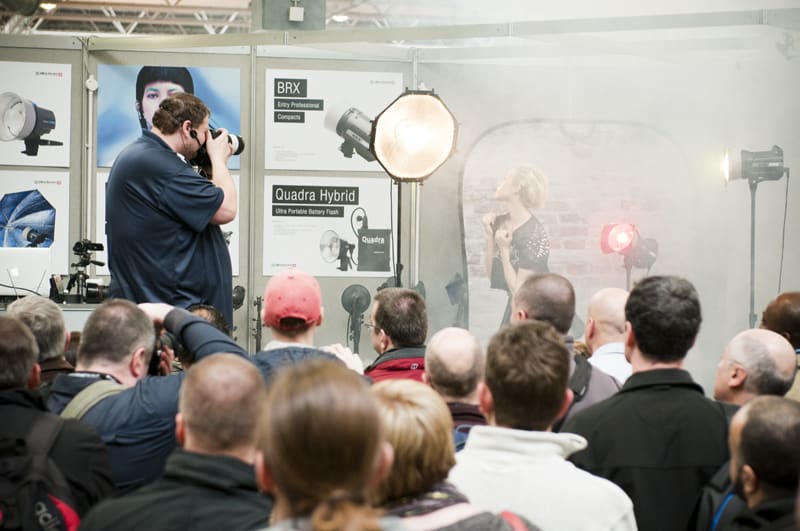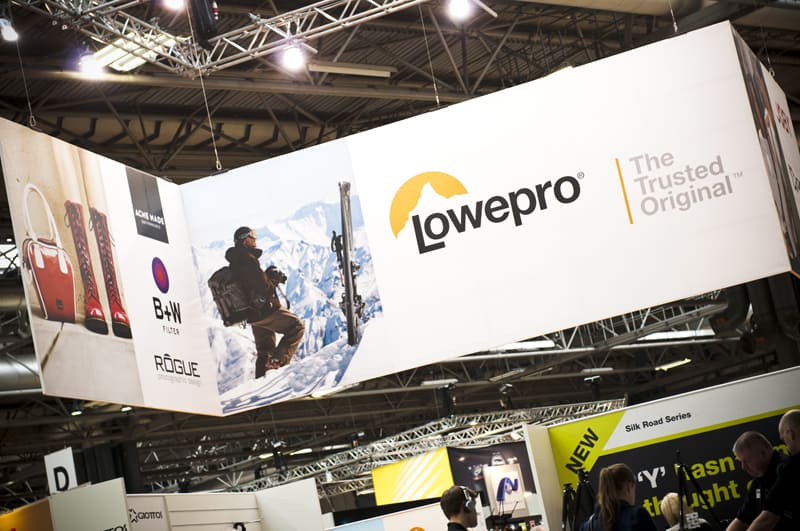 It's probably worth noting at this point that alongside collecting my fair share of catalogues, brochures and freebies, I was armed with a substantial amount of kit in order to take photos of my tour of the show. After spending a while looking both online and at various exhibitors, I decided to purchase Lowepro's Flipside 400AW camera bag. The main motivator for this is that I realised that with my ever expanding kit, I just couldn't fit everything I needed into my current camera bags and had found myself taking assignments on location armed with several smaller bags – which is never a practical solution! The other consideration is my recent purchase of an Aquatech Sound Blimp – a mammoth camera housing designed to act as a silencer so that my shutter clicks don't interfere with the sound department on TV and film productions. The Flipside 400AW not only provided me with all the space I needed, but my favourite feature is the flipside access – perfect for securing my valuable equipment in a crowded tradeshow! By the time I had finished touring the Focus on Imaging show, laden as I was, the bag provided great comfort for the entire duration and I went home without any of my typical back complaints!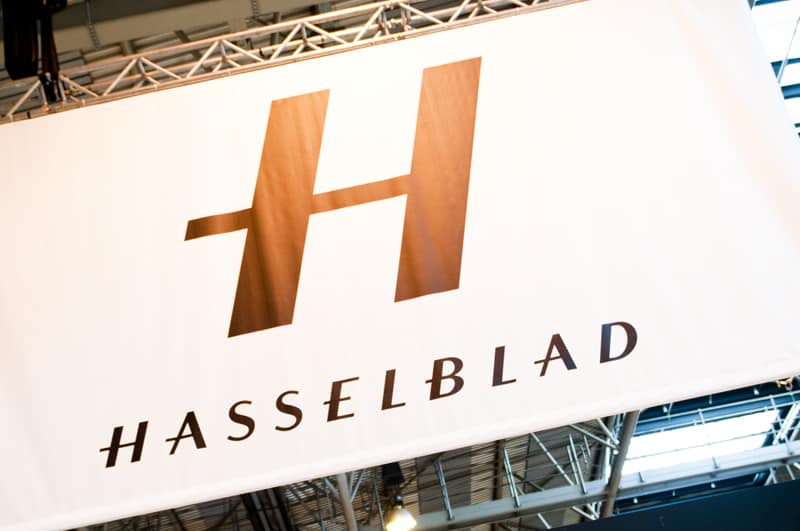 Finally, my last shout out goes to the guys at Hasselblad and Broncolor, who recently held a hands on open day at Birmingham's White Room Studios for visitors to check out their latest gear. Since the event, our close friends at the studio have gone on to invest in some of the best lighting a photographer can hope for. The studio now boasts:
1x Broncolor Scoro 3200W Power Pack with INSANE recycle times!
1x Broncolor 3200W Ringflash
2x Broncolor 3200W Unilites
1x Broncolor 220 Parabolic Reflector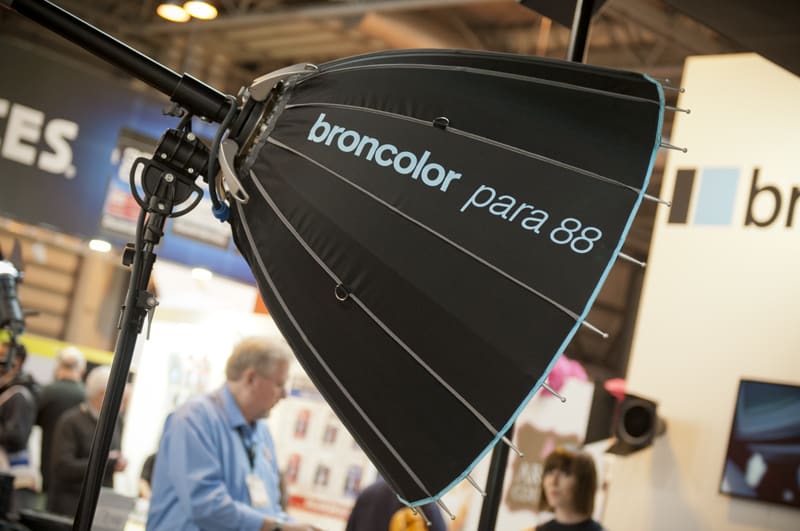 Unfortunately the Hasselblad cameras were out of my price range but it was a great opportunity to give them a test drive! Any photographers out there looking to shoot with some of the best lighting available can hire the White Room Studios 2500sqft photography studio for just £35p/hour, a half day for just £120 or a full day for just £220. Photography studio hire rates include full use of their cutting edge kit with enough studio space to shoot almost anything. The White Room Studio also boasts a range of equipment to support video including continuous lighting and mics should your shoot not be restricted to stills alone!
Remember when I said our final shout out was to Hasselblad and Broncolor? Well, I lied. I couldn't promote all these big brands without one look at one of the photographers exhibiting at this years' Focus on Imaging show: George F Williams.
Automotive photography isn't something I claim to know anything about. What I do know about however is what makes a great image and George's photos on display absolutely blew me away. Based in Surrey, Williams has provided creative photography for a range of clients, most recently shooting McClaren's exquisite P1 Prototype. In closing, I thought I'd share some of his images with you. The first image below is one of my favourite from the exhibition: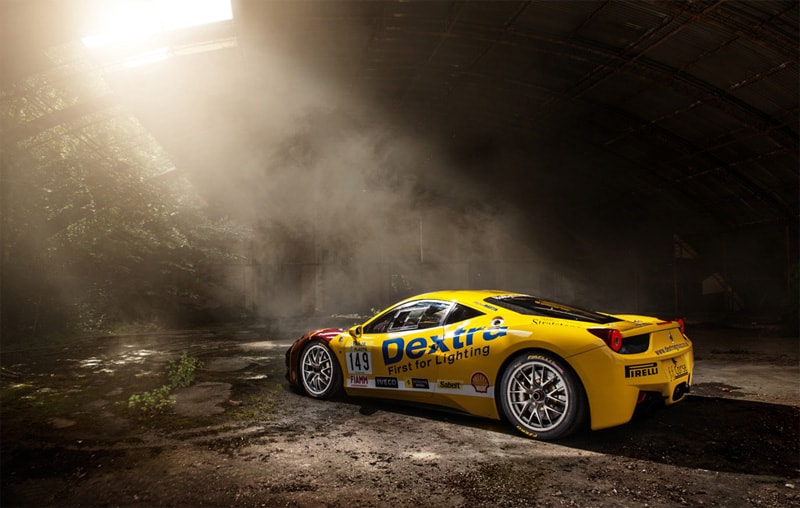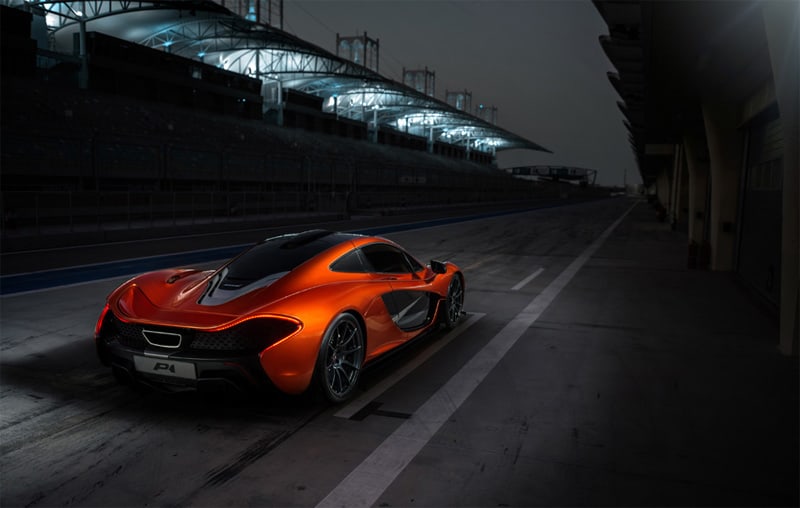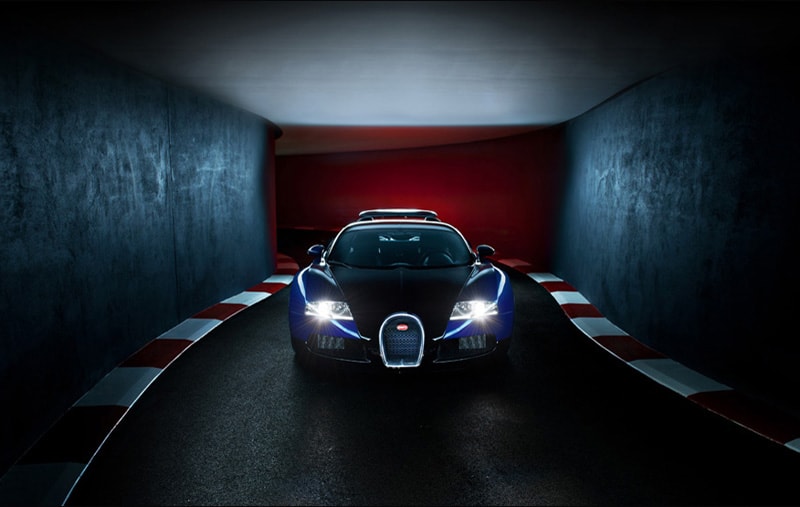 Check out more of Williams's amazing work on his website or follow him on Twitter @GFWilliams!
So there you have it – my experience of Focus on Imaging's 2013 tradeshow and my favourite exhibitors. See you there next year?