Are you a theatre school, AmDram group or acting agent? Help your students, colleagues and clients get new actor headshots at a discounted rate whilst earning commission to put towards your next production by booking an actor headshot workshop!
Workshops
---
Why book a workshop?
Your students get great actor headshots at over 50% off the normal price
Your school/agency can charge a mark-up to the actors which can go towards your next production, guest tutor or help grow the school/agency.
Your website and book of actors will look consistent with headshots taken by the same photographer. I will take a personal approach unique to each actor but at a quality level and style that will help your website and book look more streamlined and professional
If you are an actors' services agency, arranging a heavily discounted headshot session for your actors brings added value to your company's offering and may help attract more clients.
---
Why me?
I have been working as a professional photographer for 7 years and specialise in working with actors both during headshot sessions and on set of some of the biggest blockbusters. I have provided photography for feature films including Guardians of the Galaxy, Ex Machina, and The Theory of Everything and have worked with actors such as Samuel L. Jackson, Mila Kunis and Eddie Redmayne.
I also work closely with Birmingham School of Acting for whom I have provided interactive lectures on actor headshot photography as well as photographing many of their performances at theatres including The Crescent and The Old Rep. In 2014, around 75% of their students opted to work with me for their actor headshots and left lots of outstanding reviews of my work on HERE
I studied theatre in college and as a youth, I was involved with several drama groups so I understand the processes actors go through as well as the kind of direction and exercises that really help actors get the most out of their performance.
---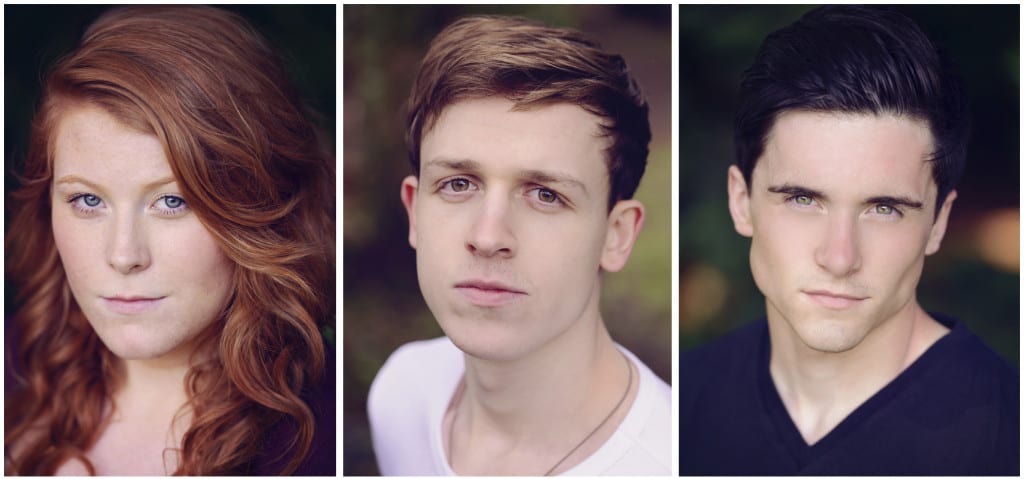 ---
Where:
I come to you and do the photography in a suitable outside area using natural light. If you don't have anywhere appropriate outdoors, I can also set up a portable studio inside on your premises.
OR
I host the session at my usual shooting location at Cannon Hill Park, by the Midlands Arts Centre.
---
What:
Each actor gets 30 minutes one to one time with me in the studio and outdoors if appropriate.
Multiple looks: time for a change of clothes and hair (believe me, it makes a HUGE difference)!
Direction and physicality coaching in order to bring out the best in each actor as well as tips to take with them when next having their photo taken.
A PDF contact sheet containing thumbnails of all the images taken for the actor/school/agent to look through and select images.
3 images of your choice, fully retouched and supplied as high resolution JPGS in colour as well as black and white.
---
How Much:
£95 per student
---
Restrictions:
For workshops held in Birmingham, a minimum of 5 participating actors is required.
For workshops held outside of Birmingham, a minimum of 7 participating actors is required plus travel at £0.45p/mile.
---
Booking, Billing and Shooting Process:
If you would like to book an actor headshot workshop, simply CONTACT me, letting me know the address of the venue you would like the headshot workshop to take place in as well as some preferred dates and times.
The school/agency collects payment from actors and informs me of the number of participating students.
I invoice the school/agency for 50% of the total amount to secure the booking.
The shoot takes place and I email contact sheets to the school/agent within 24 hours.
After the shoot, I will invoice the school/agent for the remaining 50% of the booking fee
Once the final payment has been received, and the images selected, the chosen headshots will be retouched and sent to the school/agent within 1-3 working days.
---
Client testimonial from The Theatre Workshop:
---
Want to know more?
Great! Simply click on the links below or CONTACT ME to book a session!