Stephen Fry kicked off the 2015 BAFTA results and last night's revelatons certainly kept the Oscar race exciting with hot favourite, Birdman, surprisingly only receiving one award for cinematographer Emmanuel Lubzeki. Meanwhile, Boyhood took the lead by winning 3 of its 5 nominations including Best Film, Director and Supporting Actress. The film's director, Richard Linklater unfortunately didn't make it to London to claim the award in person but no doubt we'll see him at the Oscars now that he has a BAFTA and Golden Globe tipping the prestigious award in his favour.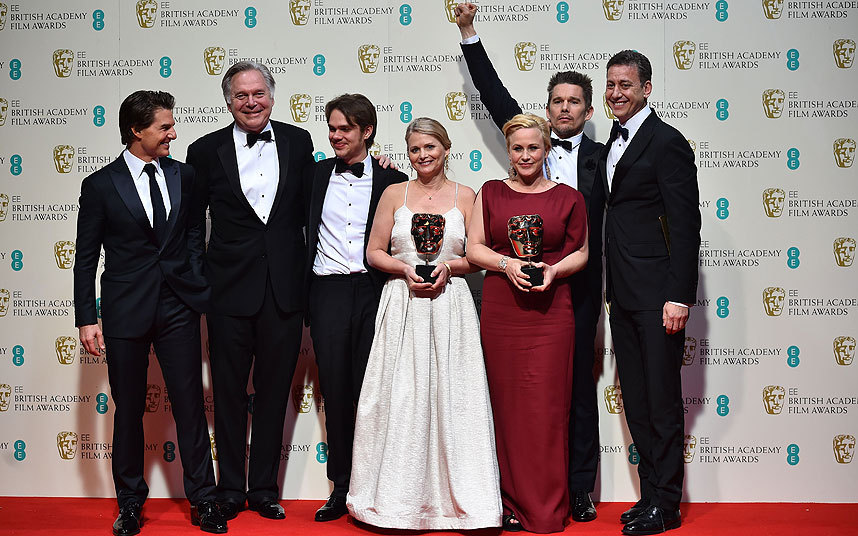 Eddie Redmayne deservedly won the BAFTA for Best Actor with his ridiculously fantastic performance as astrophysicist, Professor Stephen Hawking in the moving The Theory of Everything. The film saw three awards on the night including Outstanding British Film and Best Adapted Screenplay though The Grand Budapest Hotel claimed the most with prizes for its Original Music, Production Design, Makeup and Hair as well Original Screenplay.
Julianne Moore saw the only award for Still Alice as Best Leading Actress, whilst Whiplash claimed a statuette for three categories including Best Supporting Actor with J.K. Simmons, Sound and Editing. Meanwhile everything is awesome for The Lego Movie which took the title of Best Animated Film.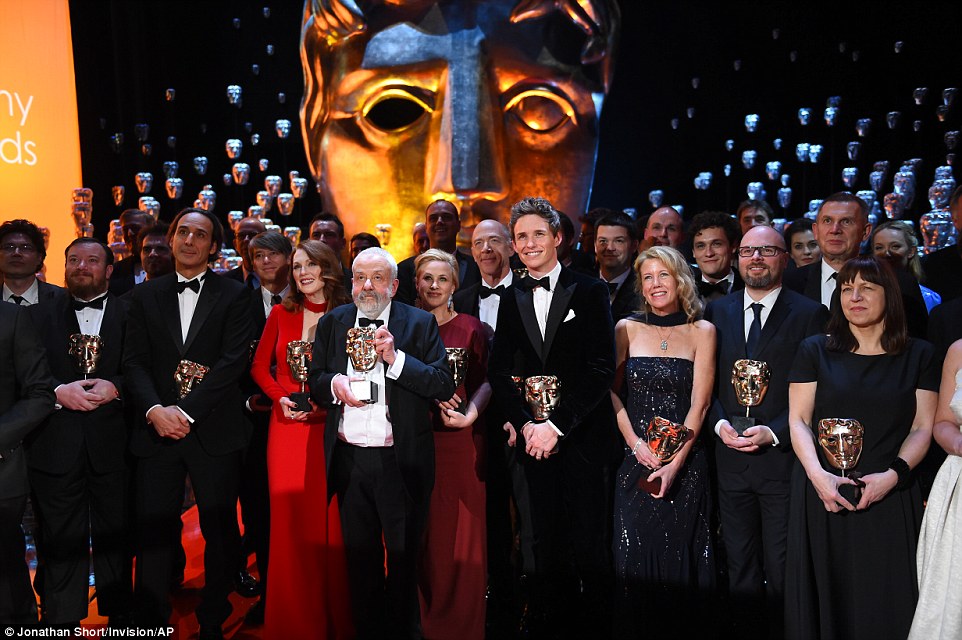 Check out a full list of the winners below and see all the nominations here and let me know who your winners would have been!
Best Film: Boyhood
Leading Actor: Eddie Redmayne, The Theory of Everything
Leading Actress: Julianne Moore, Still Alice
Supporting Actor: J.K. Simmons, Whiplash
Supporting Actress: Patricia Arquette, Boyhood
Outstanding British Film: The Theory of Everything
Original Music: The Grand Budapest Hotel
British Short Animation: The Bigger Picture
British Short Film: 
Boogaloo And Graham
Documentary: 
Citizenfour
Editing :
 Whiplash
Production Design: 
The Grand Budapest Hotel
Makeup & Hair: 
The Grand Budapest Hotel
Sound: Whiplash
Animated Film: The Lego Movie
Special Visual Effects: Interstellar
Cinematography: Birdman
Outstanding Debut by a British Writer, Director or Producer: Stephen Beresford and David Livingstone, Pride
Original Screenplay: The Grand Budapest Hotel
Film Not in the English Language: Ida
Adapted Screenplay: The Theory of Everything

Costume Design: The Grand Budapest Hotel

The EE Rising Star Award: Jack O'Connell
Director: Richard Linklater, Boyhood
Original Music: The Grand Budapest Hotel