Since moving to Birmingham and leaving friends back up north I've promised to put up photos of the local area. So when the snow came tumbling down I decided to head out and take some snaps.
I don't profess to be a landscape photographer nor one who particularly likes relying on natural light for shots so these feel more like personal snaps than any serious attempt at professional imagery. I have however taken the opportunity to experiment with different post processing techniques.
Heading out with the camera, Andrew and I thought that this would be as good a time as any to check out Moseley Bog; the very same bog in fact where the literary genius that is Tolkien, visited for inspiration for his book, The Lord of the Rings . Unfortunately we didn't spend as much time as we would have liked exploring due to the toe numbing cold that was seeping into my wellies, however I did manage to snap this couple strolling off ahead of us under an early moon.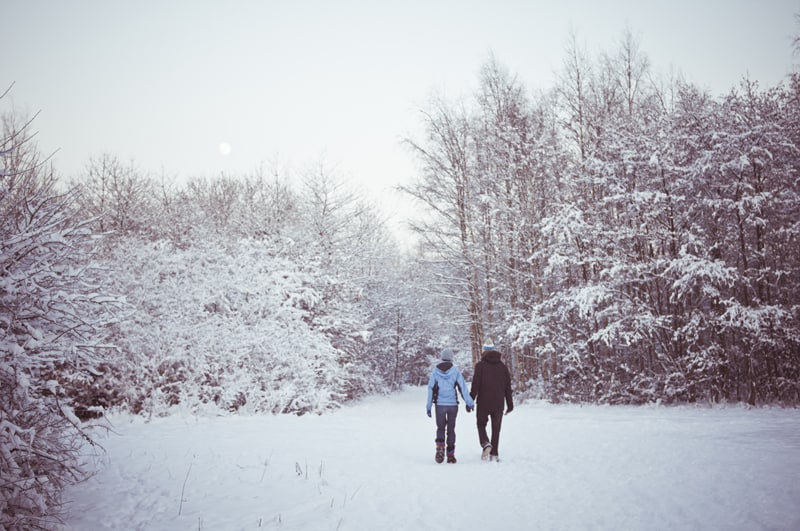 Here I've had a second dabble at split toning, using red for the shadows and an aqua blue for the highlights. This is probably my favourite of the four. My second favourite is the photo below though it's probably the subject more than the photo itself which makes me like it. Let me present my partner, Andrew, who is always suffering my requests for him to model for me: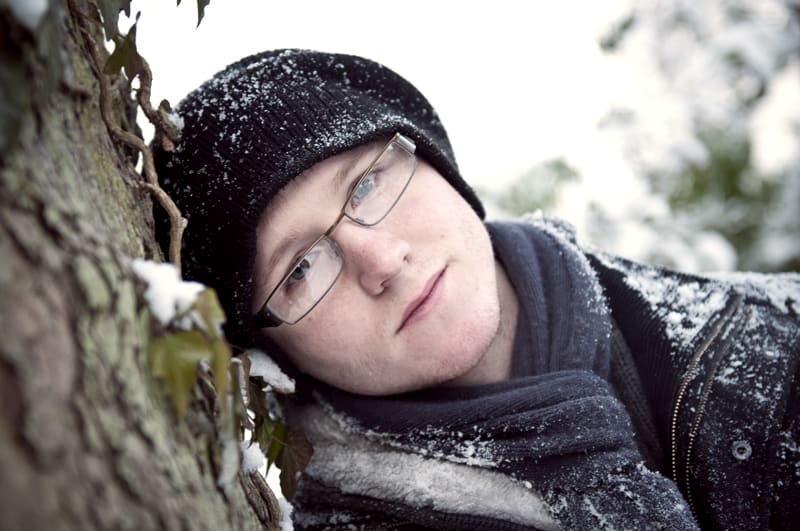 All I played around with on this shot were saturation levels. I tend to go for strong, fairly vibrant colouring in my work so it was nice to see how much a desaturation jobbie would affect this shot.
So these are just a few snaps I've briefly played around with. It's a shame some of the files of other shots corrupted as the street looked absolutely beautiful.
Aside from taking a stroll in the snow, I've spent the last week working on a couple of short films and trailers that I am looking forward to sharing on my site, however I'm still waiting for the go ahead from the directors/producers. Hopefully I'll be able to release them soon!
In the meantime, everybody have a wonderful Christmas and I'll see you in the New Year!