Hey boy and girls! Aimee here and it's time for another blog! Today I want to share the awesomeness that is the Gadget Show Live! Over the weekend I checked out this fest of all things gadge, with my other half and the first thing I noticed was the lovely fact that I could actually move around the place (if you're a short arse in an over-crowded expo, you're going to have a bad time). Unlike the Photography Show 2014 that I visited last month that had everyone packed in like sardines, the Gadget Show Live seemed to have a much better layout which made checking everything out much more fun!

There were lots of great innovative stands from 3D printers by RobotSavvy to the most amazing costume designs by Digilegs. Digilegs were a particular favourite of mine and are an arm of Area 51 : a team of performers and the creative crew behind their staging, creature design and workshop creations. If you're looking at putting on a show, get these guys on board!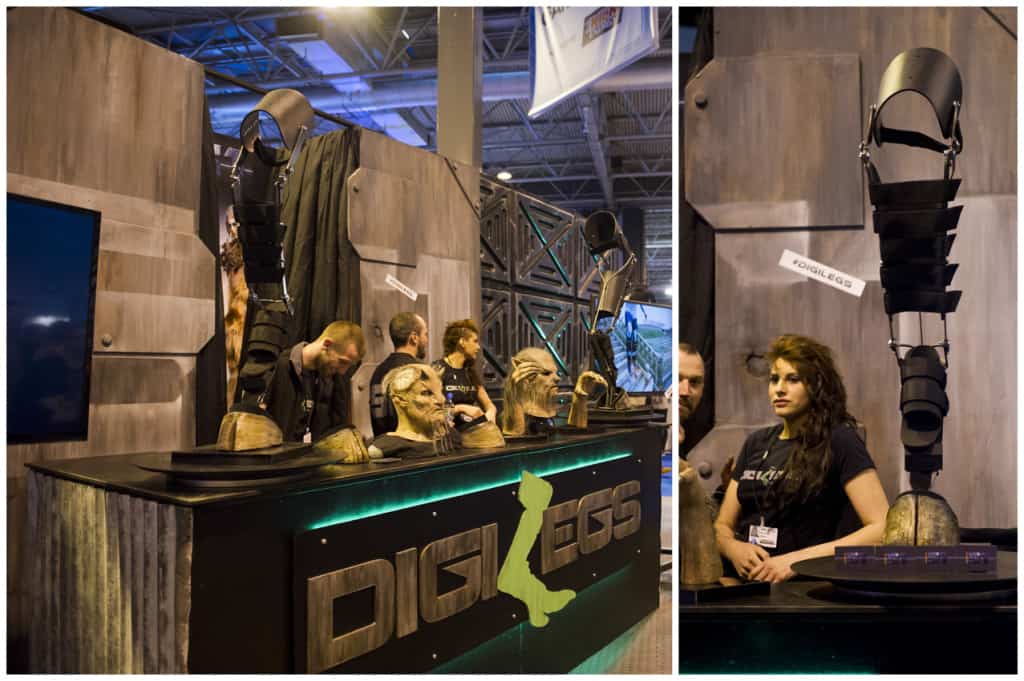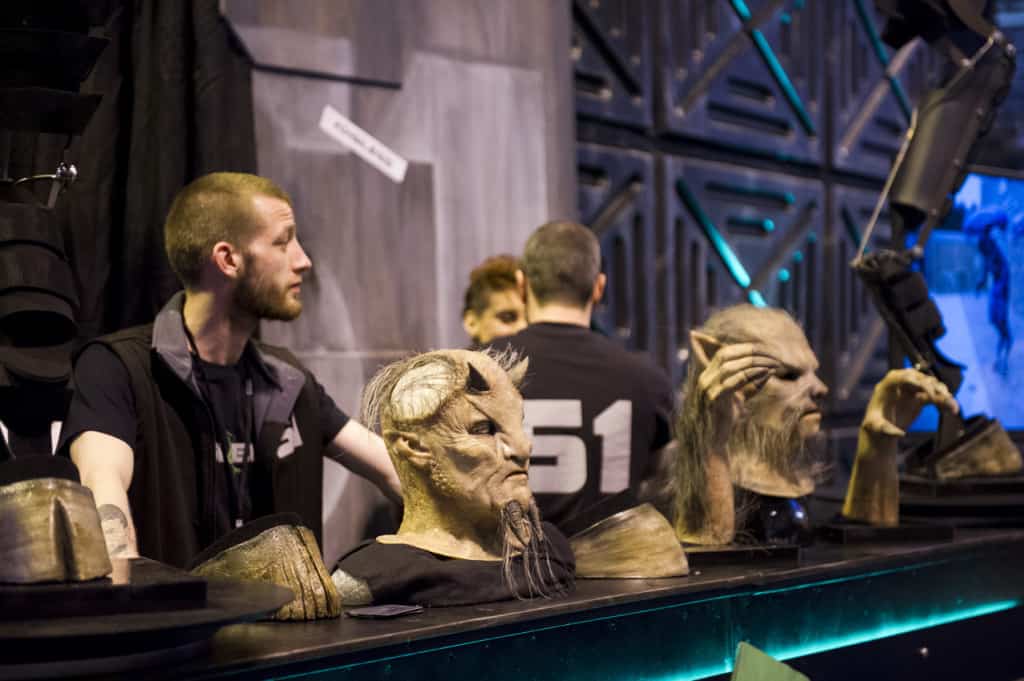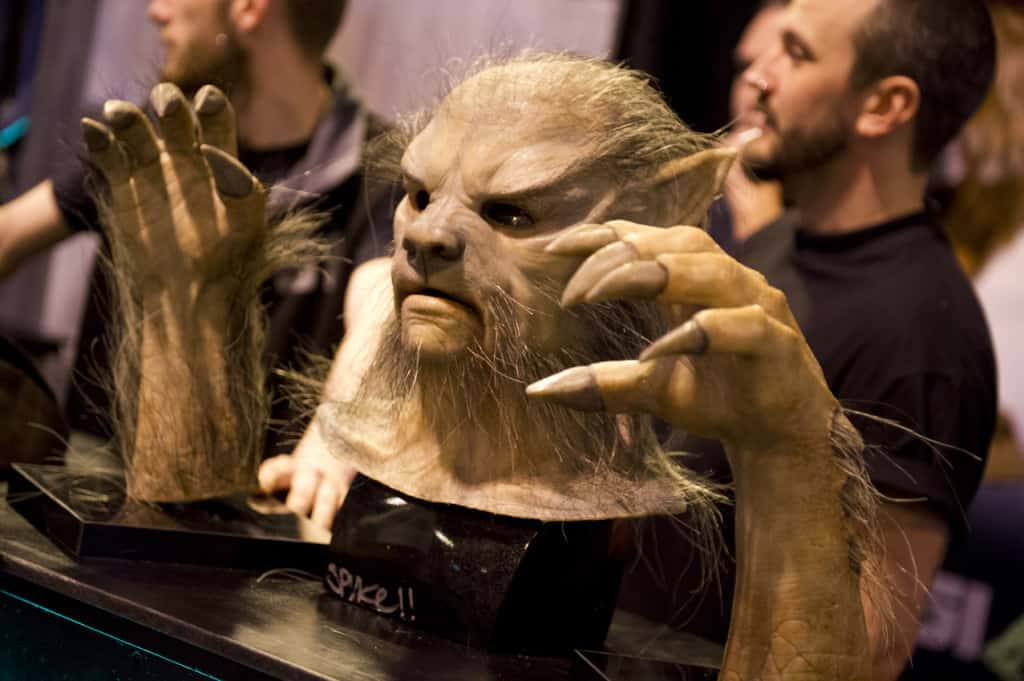 Another stand that caught our attention were MiPow from whom my partner was happy to buy a light bulb. Not just any light bulb though, oh no. This is a Pay Bulb and comes with Bluetooth connectivity, a speaker and a free app that enables you to not only remotely turn your light on and off (great if it's a point of contention when you're snuggled up in bed with your other half), but also lets you dim it, play music and set an alarm that not only starts playing tunes but also starts brightening up the room until you have no other choice but to get your ass out of bed.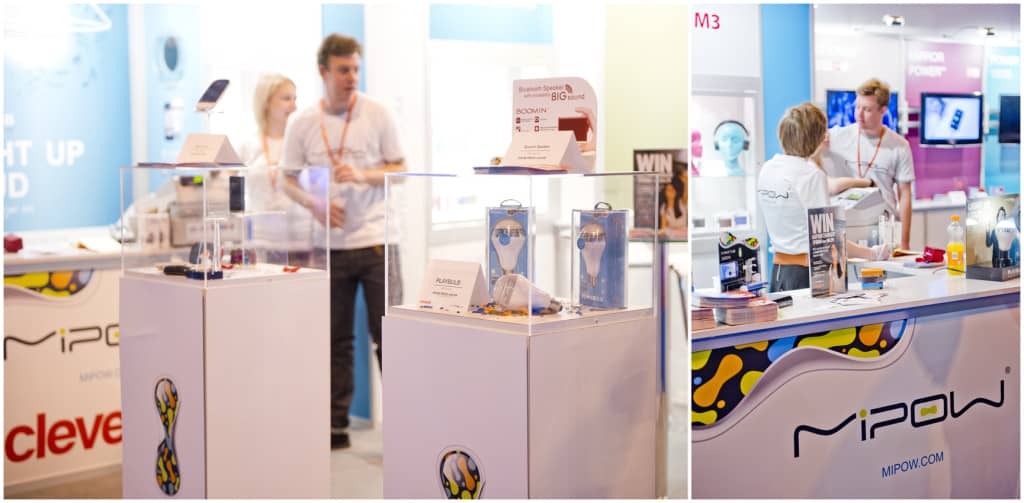 As a photographer, I have some amazing kit, but it's not always practical to be carrying around 3kg of camera when you just want to take some casual snaps. That's why OlloClip caught my eye! OlloClip is a great little invention for people who want to make the most out of their camera phone by attaching a series of adaptive lenses ranging from macro, to fish eye or even telephoto. Unfortunately they currently only manufacture lenses for Apple's range of phones so my poor Smasung Galaxy S4 is going to have to wait!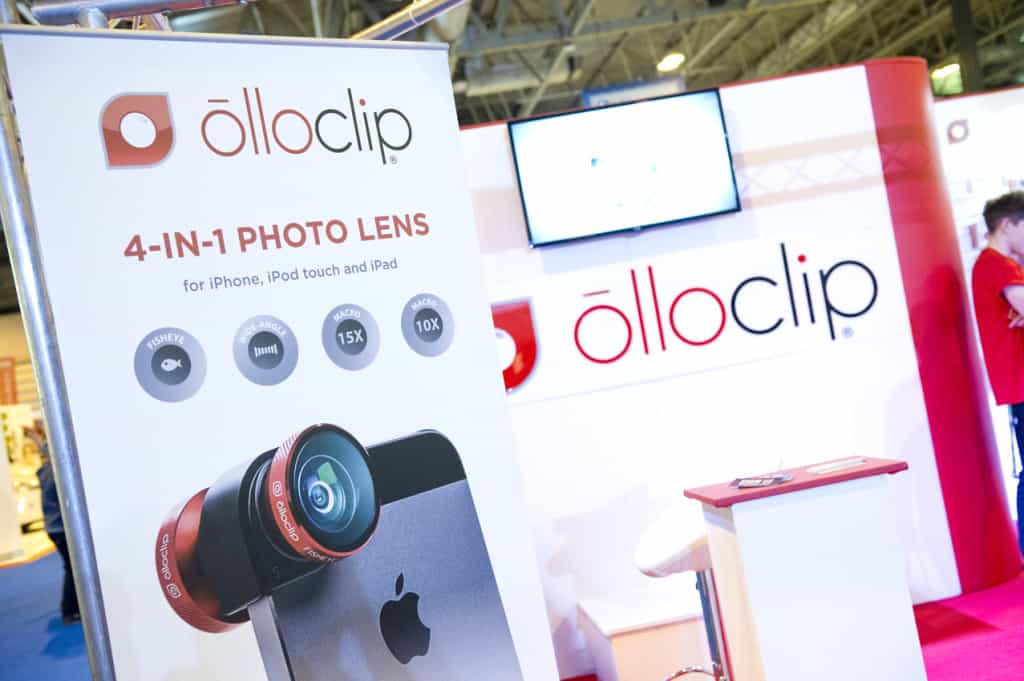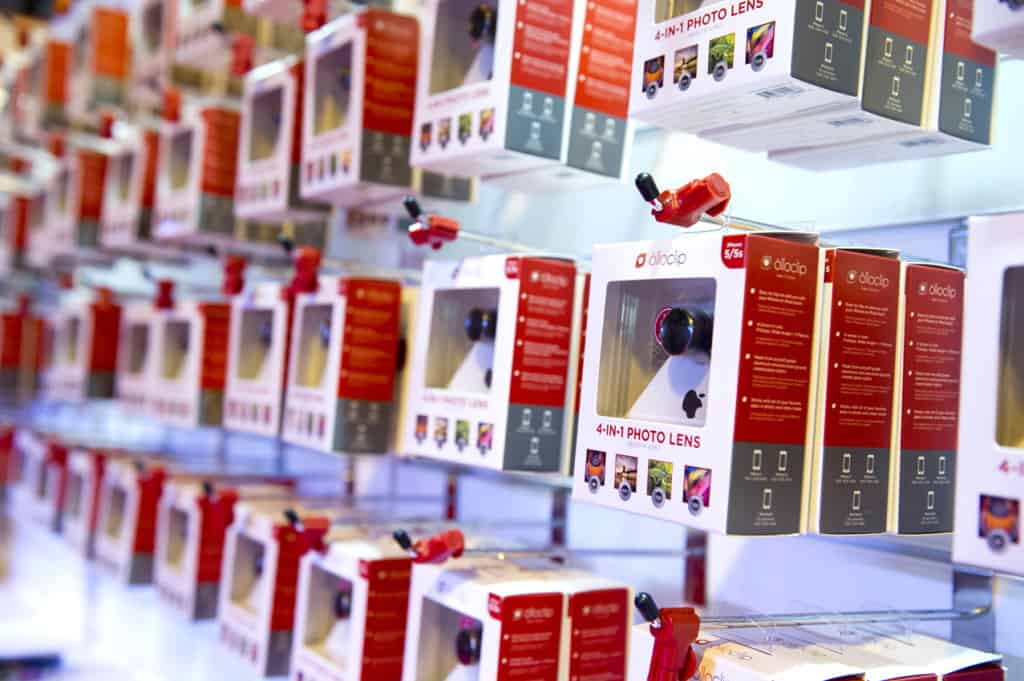 Our second purchase of the day came for Sumvision. After being given a demo of a nifty little portable speaker called Pyro  that connects to your playlist via Bluetooth, we were blown away by the audio quality, battery life and build quality. Then we were blown away by the price and snagged ourselves a £15 bargain!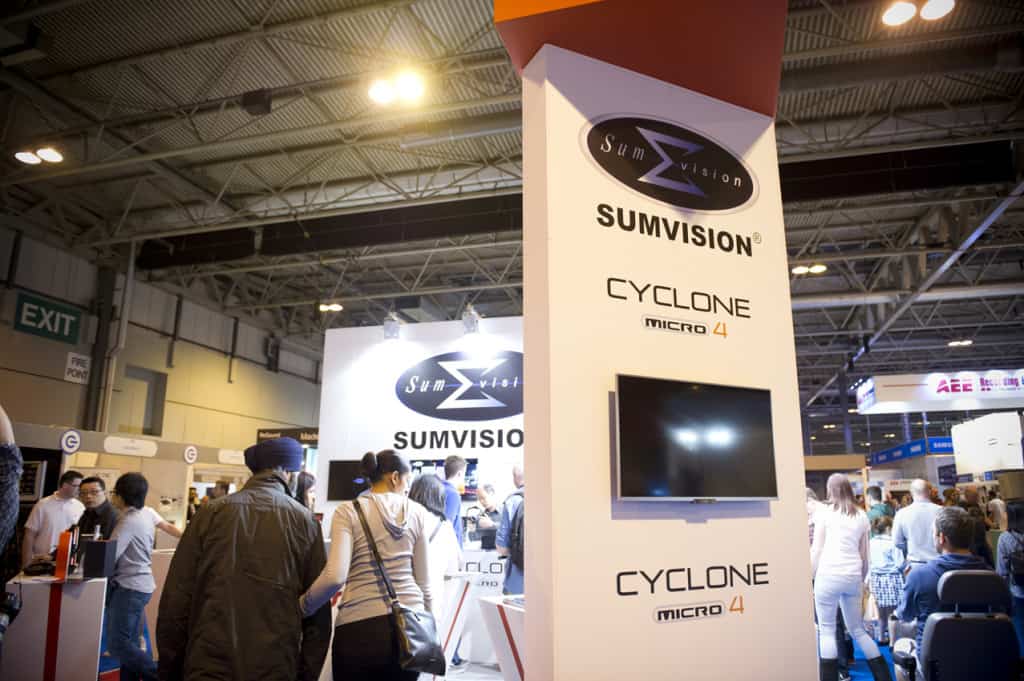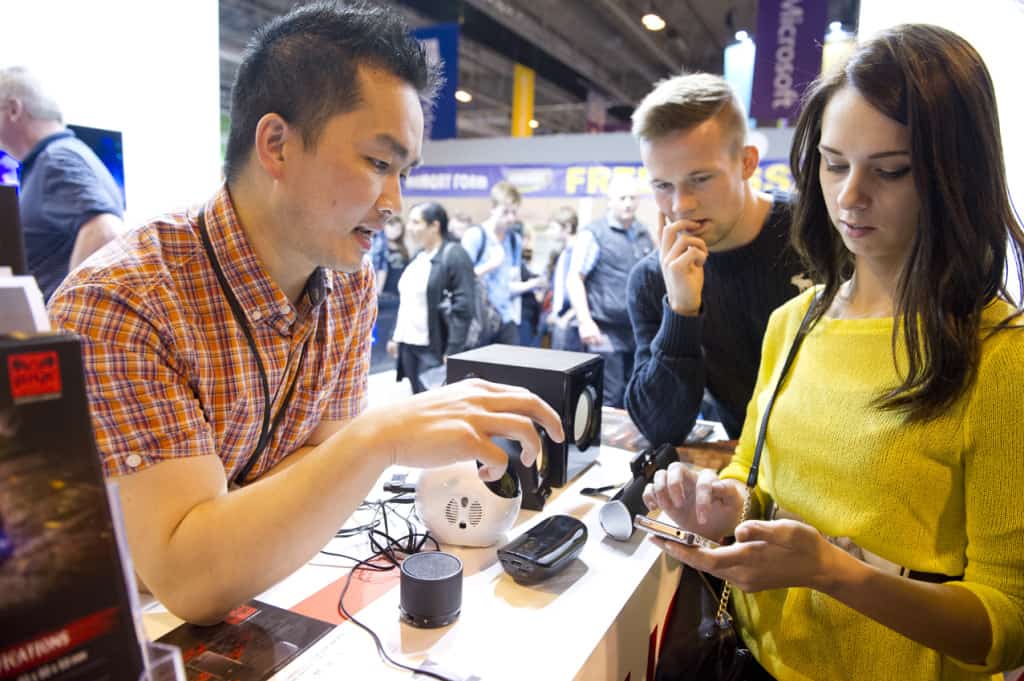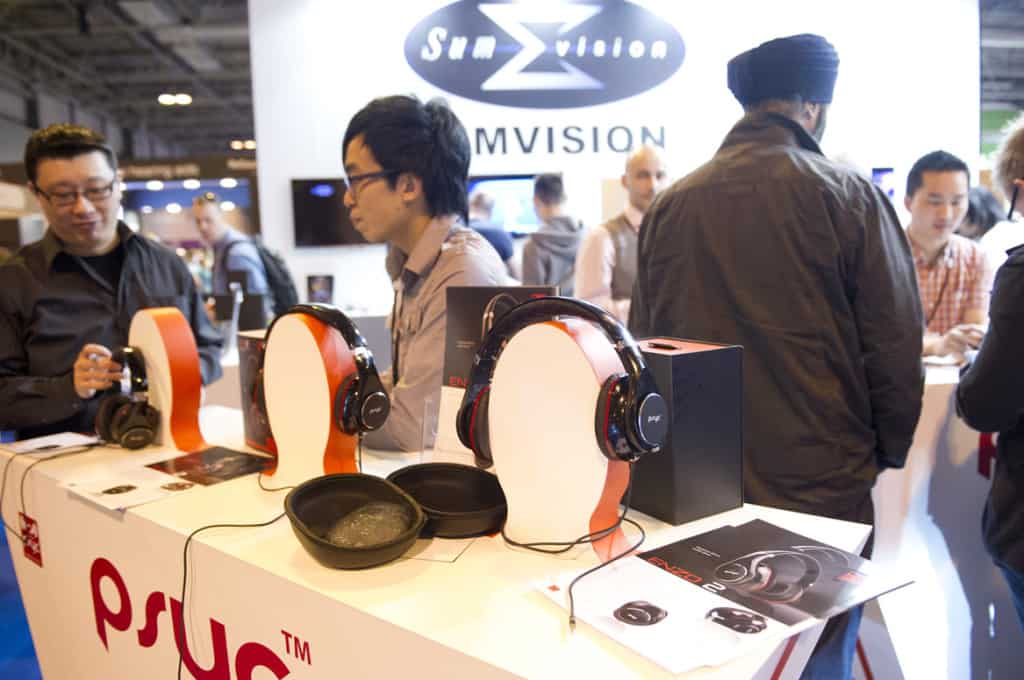 Now my partner and I may like our geeky gadgets, but we also like the outdoors and alternative sports which is why we were super happy to see slack lining being showcased during the live show by Maverick. For those of you who have never heard of slacklining before, I could either tell you it's a cross between tight rope walking and trampolining, or, I could get you to check out this cool video:
[youtube url="https://www.youtube.com/watch?v=KBk-SGEREj8&list=UUSfoAYjutksJovXm2VN19lA" width="" height="" full="yes" ]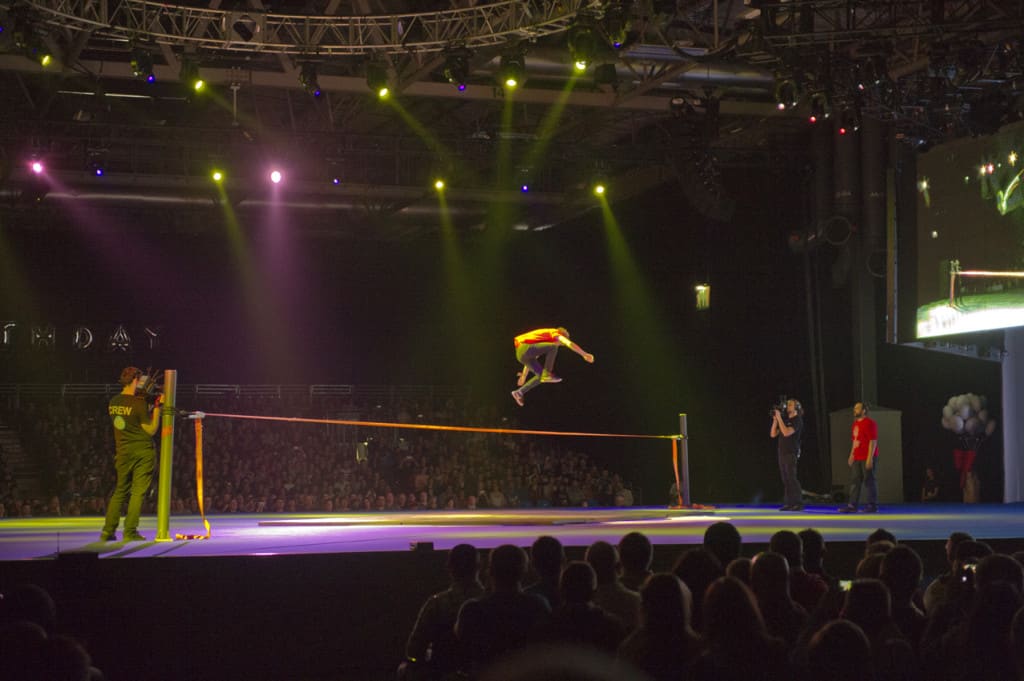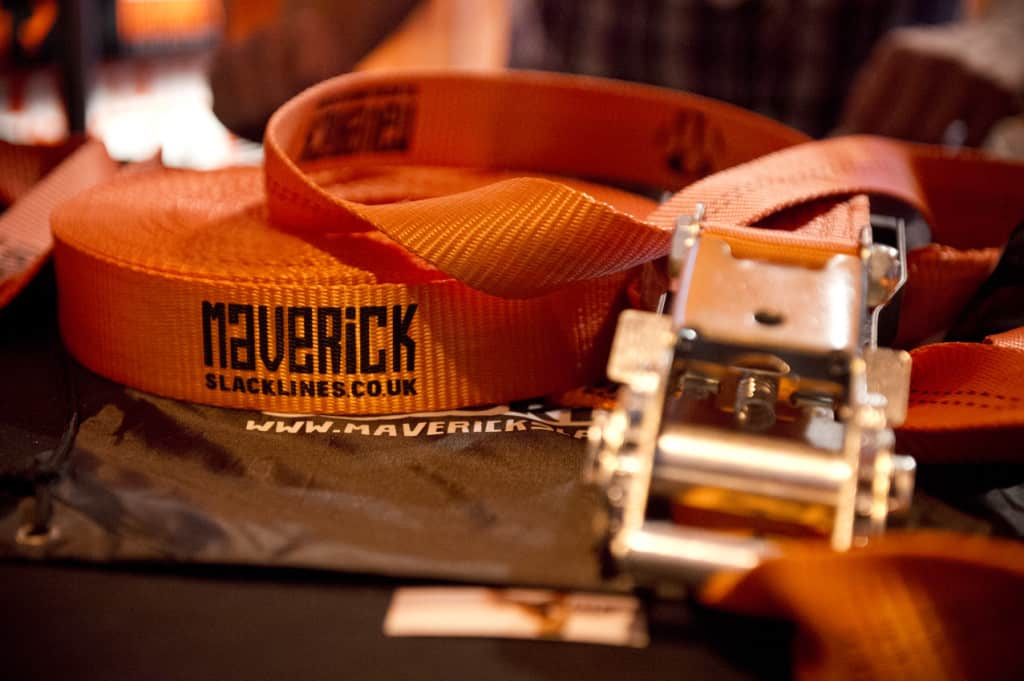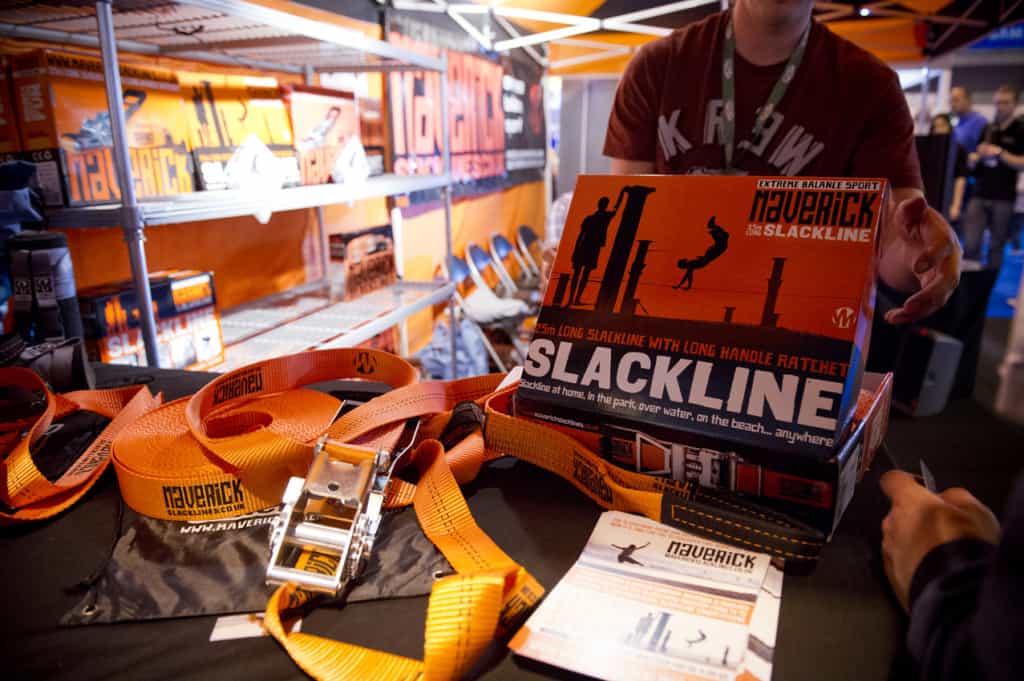 Though there were lots of great gadgets and bits of fun across this HUGE expo, these were just some of our favourites that we thought we'd share. If you haven't been to the Gadget Show Live yet then make sure you book tickets for next year's event, and be sure to check out the live show in the Super Theatre!