As mentioned in my previous blog, I recently returned to the realm of studio photography, to work with the lovely, Lucie Webster, on a somewhat messy photo shoot involving a lot of dry paint. Unfortunately, covering the white studio floor with bin liners and tarp didn't spare me from a 5 hour clean-up operation trying to restore the now pink studio, back to its original shiny state! Note to self: next time, use sand.
Timing is everything with this kind of shoot as it takes far too much time to reset everything once your model is caked in dry paint. To overcome this, we began by throwing paint both in front of and behind her in order to create depth but also avoid getting poor Lucie covered right from the off! Once we had a selection of shots we were happy with, we went full on and before too long, Lucie was as read as a tomato!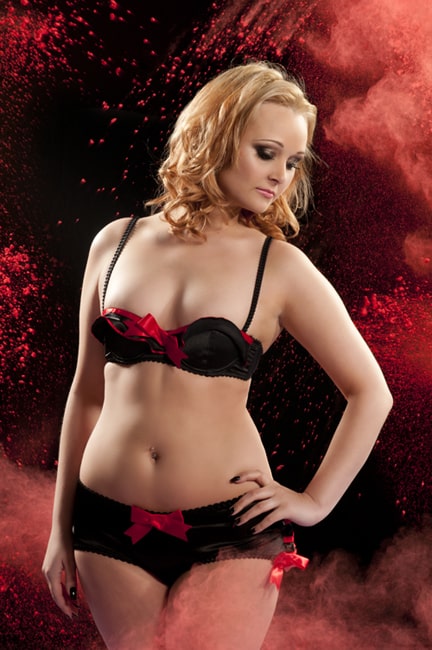 Though the paint is easy to remove with warm water, it does get everywhere and prevention is better than cure. Despite our best efforts at covering the studio prior to shooting, the clean-up required after the shoot was phenomenal and I must thank Lucas Brodowicz and Dan Stone for their help! If you want to avoid this scenario, try using coloured sand instead of the powdered paint. You may not get quite the same effect but if you aren't precious over the soft haze you get from the paint, then save yourself unnecessary pain and get the sand!
A big thanks to everyone involved including make-up artist, Jen Brown; assistant, Lucas Brodowicz; Studio Manager, Dan Stone; model, Lucie Webster and her lovely partner, Leigh Webster along with Leigh's mum who kindly offered to help throw some paint!