These days I tend to spend most of my time shooting out on location, but I recently had a commission from the lovely Lucie Webster, which required me to re-acquaint myself with the studio. There's no lack of well-established photography studios in Birmingham, however I chose to try out the newly built, White Room Studios, run by friend and fellow photographer, Dan Stone.
White Room Studio is based just outside Birmingham City Centre and with 2500sqft of space it houses an open plan high key studio with a huge infinity curve; perfect for shooting music videos or large groups. The size of the infinity curve really is a great addition to the studio and sets it above many of the rest which make do with half size coloramas (White Room Studios also has plenty of these).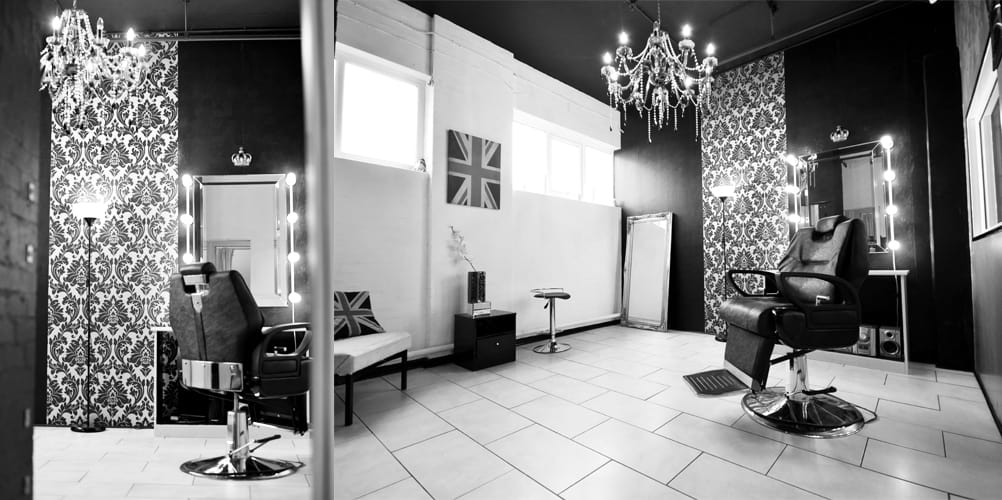 Adjoining the main shooting space is a green area with sofas and a pool table for those not shooting to chill out in along with an in built audio system so you can plug in your own tunes. Connected to the shooting area there is a large make-up room fitted with a luxury make-up chair; full sized, lit mirror as well as unique features and decorations to make the room itself a potential shooting area if it takes your fancy! Facing opposite there is also a large changing room for the models to have some privacy and I also hear rumour that this may be getting kitted out with a shower for any messy shoots!
Kit-wise, the studio boasts 7 lights including both flash and continuous bulbs for those of you wanting to shoot video instead of stills, along with a huge selection of umbrellas, soft boxes, snoots, beauty dishes and ring flash accessories amongst a myriad of others. Designed with video in mind, it also has audio equipment including a Rode shotgun mic; lav mic and a Tascam recorder as well as a voice over area, ideal for productions needing a bit of ADR. Ever the thoughtful studio manager, Dan also has a large inflatable pool and tarp on standby for people like me, intent on making a mess in the studio as you can see from my recent shoot with Lucie Webster: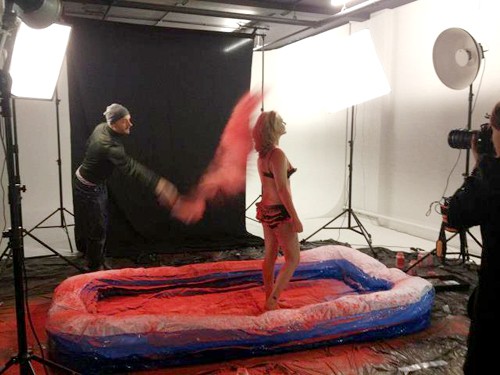 As you can see, from the photo, this was a hugely messy shoot and I'm so appreciative of Dan for letting me do it and for the help in tidying up all the paint (which he didn't have to do but that just goes to show how lovely he is)!
Check out my next blog entry for more info on how this shoot went, what we learned and the results we achieved!
With great rates, great facilities and great equipment, I cannot recommend White Room Studios enough! Check them out for yourself at http://www.thewhiteroomstudios.com