***DO NOT CONTACT ME OR COMMENT ON THIS BLOG REQUESTING FURTHER INFORMATION OR TO APPLY FOR CASTING CALLS OR CREW CALLS – I AM POSTING THIS INFORMATION ON BEHALF OF THE COMPANIES BELOW AND HAVE NO ADDITIONAL INFORMATION. ALL ENQUIRIES AND APPLICATIONS TO BE SENT TO THE CONTACT INFORMATION GIVEN IN THE POSTING. CONTENT ORIGINALLY POSTED ON SHOOTINGPEOPLE.COM***
PLEASE NOTE THAT TODAY'S OPPORTUNITIES HAVE BEEN SOURCED FROM SHOOTING PEOPLE. FOR MORE INFORMATION, NEWS AND OPPORTUNITIES, PLEASE CHECK THEM OUT AND DON'T BE AFRAID TO SIGN UP!
Casting Call: Actress for Music Video
We are looking for an actress for an MV shot in Scotland in March/April. The MV will be for a single broadcast in Fast East region. We are specifically look to having someone from a Caucasian/Oriental mixed race background. No foreign language required though. You will be fully paid and all expenses covered for the period of the shoot. Pay is from £100 per day depending on your experience and portfolio. The shoot will last 3 – 5 days in a few locations in the UK. Only people based in the UK may apply please. Please contact the producer directly: Eddie Liu:  [email protected] / 07403791959.  Please send your CV and 5 photos for consideration. Thanks!
Playing Range: 20-30
Sex: Female
Ethnicity: Asian
Shoot Date: 1st Mar 2014 – 30th Apr 2014
Shooting: Scotland, Great Britain
Production Company: S.E. Film Production
Genre: Music Video
Casting Call: Actress for Feature Film
"Sophia Lazzati"
Film synopsis:
Sophia has finally decided to leave her violent husband and has one last look around the family home on the day of moving, she is leaving most of her possessions behind because her sanity is more important now. Her teenage daughter is very quietly gathering her belongings; she is acutely aware of the tension in the house and is unsure where her loyalty lies. Filming Mostly at WEEKENDS. We see Sophia try and move on with her life and the complications that follow.
Character: Jenny Blossom
Jenny teaches Sophia and Tony's daughter, Catherine and calls the parents in to discuss Catherine's recent poor grades. She soon becomes aware of the parents' marital problems and has to intervene on occasion to get them to focus. Additionally, Jenny has a persistent habit that really annoys Tony. Improvisation skills required. Auditions: Monday 10th March 2014 in Eastbourne. 1 day filming in October 2015 exact dates TBC. Filming Location: Eastbourne. Age: 35 – 40. Build: Slim to medium. Caucasian.
Pay: £150 per day
Apply via Shooting People: https://shootingpeople.org/production/work/cast/role/17748
Crew Call: Camera Operators for Glastonbury
I can not say too much about this project just yet but it is a high profile and artistic film involving weather, politics and music… the film already has exhibition in place for 2015 in a major London venue and at the Prague Quadrennial.
I am looking for a few creative camera people for a project filming between June 25-30th. A few requirements other than being creative, experienced and able to think on your feet and laterally… You also must have been to the Glastonbury Music Festival before, not be opposed to camping in a tent for a few days nor be put off by a bit of mud and randomness. I am looking for creative flair, people who enjoy the collaborative process and would be willing to engage with some pre-production brainstorming in the run up to filming.
Pay: £150 per day plus amazing Glastonbury access
Apply: [email protected]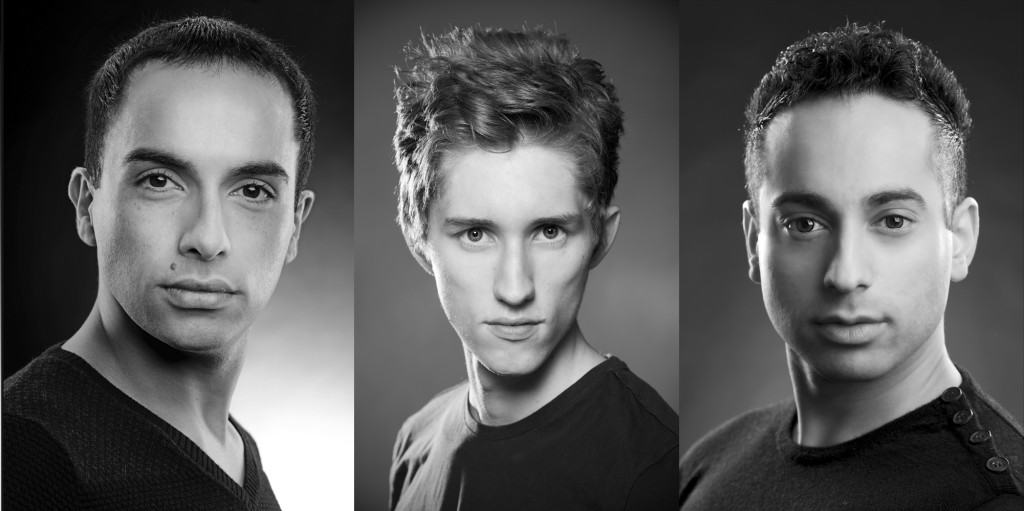 Professional actor headshot photographer; Aimee Spinks. https://www.aimeespinks.com