With 2013 drawing to a close, I thought it might be nice to pop up a short blog showcasing some of my favourite actor headshots of the year!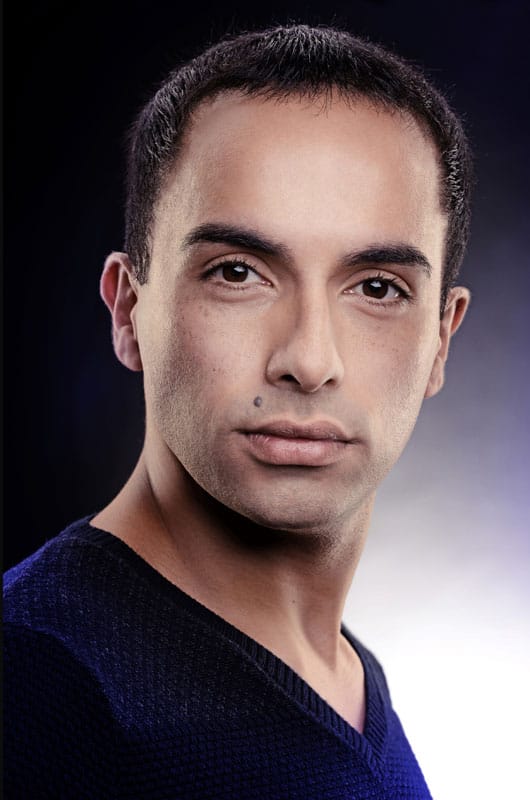 Johndeep More was fantastic to work with. An experienced performer, Johndeep not only has extensive acting experience on stage and screen, but was also a live finalist in BBC 2's 'Any Dream Will Do.' He was extremely professional but fun to shoot and I must admit that this photo is one of my favourite's from this year! Johndeep wasn't sure whether to go for the stubbled or clean shaven look so we arranged to do both with a quick shave half way through the session. This allowed us to get an even greater range of looks for him to take to casting directors!
Sandra Marie Lees is a full time actress with extensive experience both on the stage and on screen. With a background in professional modelling, Sandra looked absolutely stunning throughout the shoot and had an affinity with the camera which meant she needed very little direction! With hair that gorgeous, I simple couldn't resist getting the fan out for a few wind-swept shots!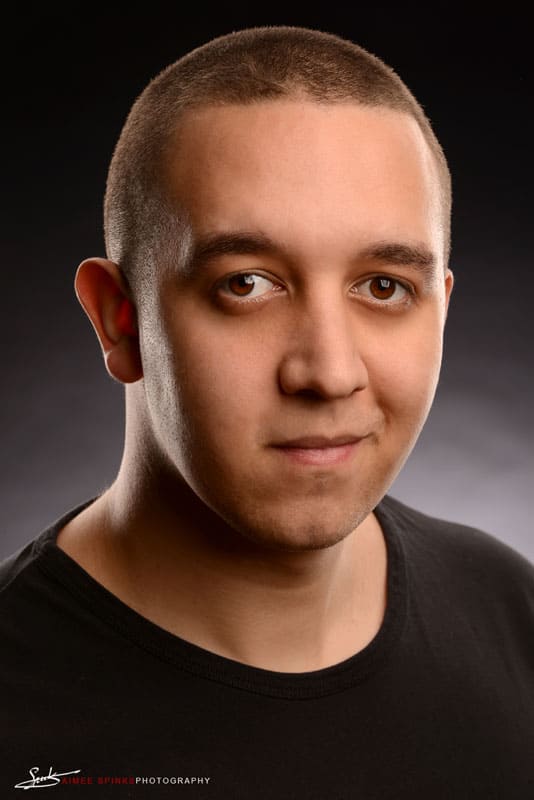 Reese Burke is a drama student and this was his first actor headshot photography session. Reese was a fab character to work with and despite it being his first time, he took direction extremely well and quickly became at home with the camera! I look forward to working with him again in the future!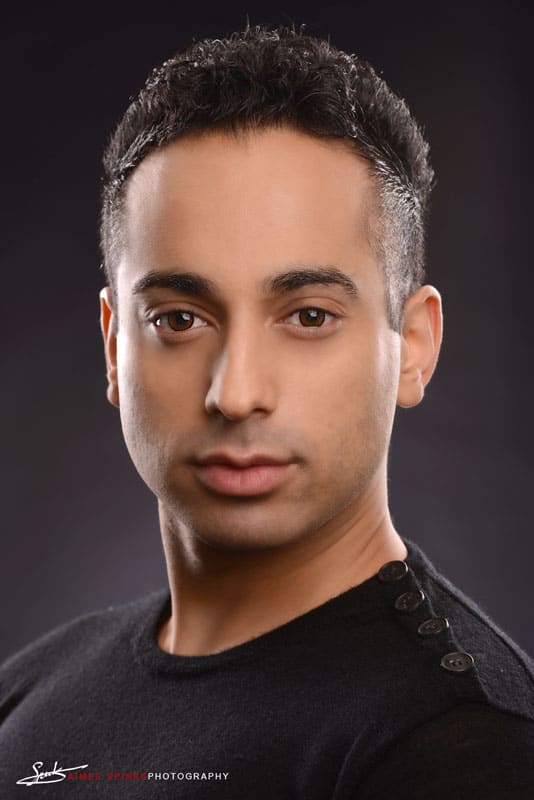 Robby Khela is a multi-talented performer. After having great success in the music industry, Robby now focuses on acting and writing and so wanted some professional headshots to move forward with. Being no stranger to the camera from his musical career, Robby was brilliant to work with and took direction extremely well.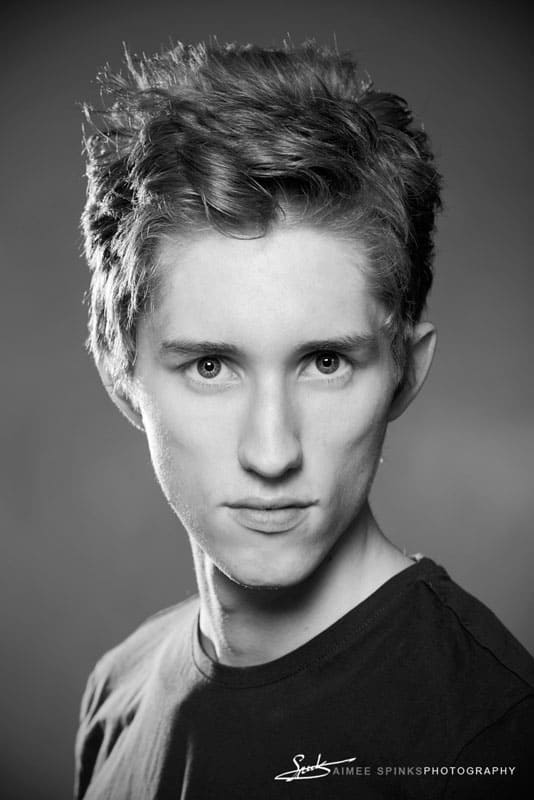 Jason Burden is  a young actor from Leicester and a kindred spirit when it comes to our mutual love of martial arts. This was Jason's first headshot photography session but he very quickly relaxed into the shoot and took direction fantastically. Normally cast as softer, younger roles, we wanted to give his look a bit of an edge so that casting directors could see him in a new light!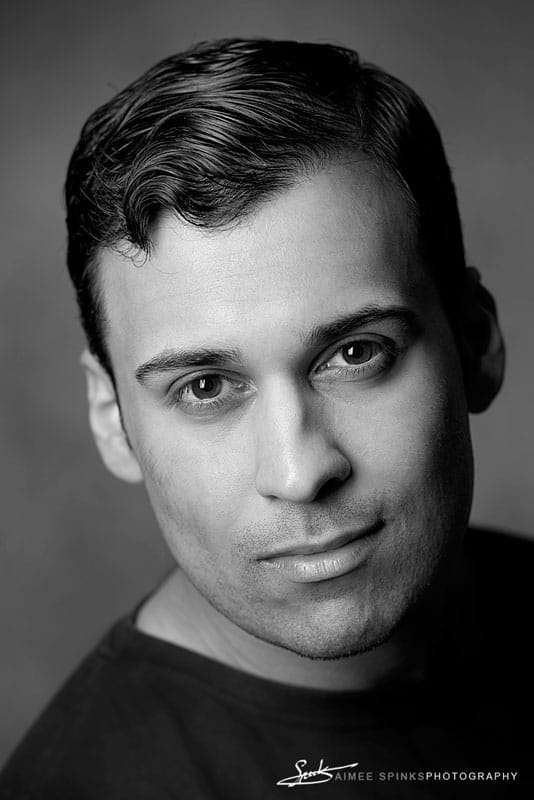 Sonny was fabulous to work with, and despite being fairly inexperienced when it comes to actor headshots, he was able to take direction extremely well. He very quickly learned how to engage the camera with every shot to produce a selection of striking images for his portfolio.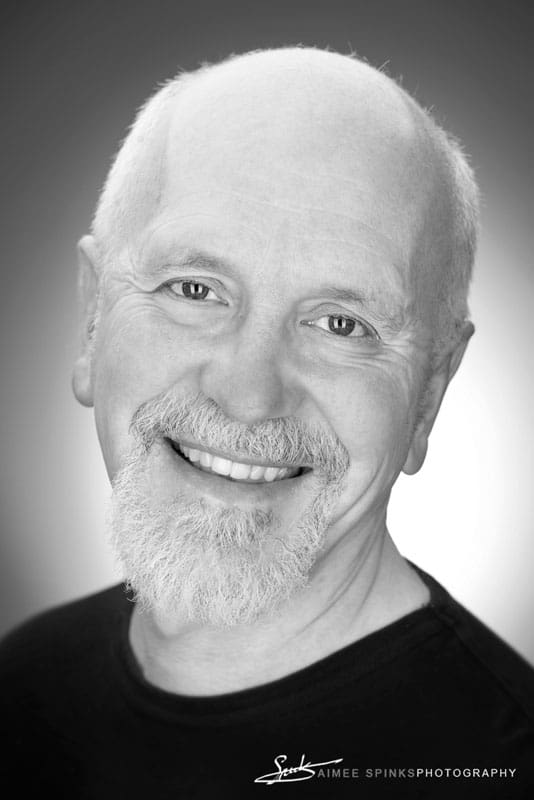 Mark Theobald is a mature actor who wanted his images to reflect his strength of character. Being the first headshot session he had taken part in, he took to the camera extremely well. Alongside the fresh and brightly lit shot above, we also shot a number of darker shots to help promote his Shakespearian work.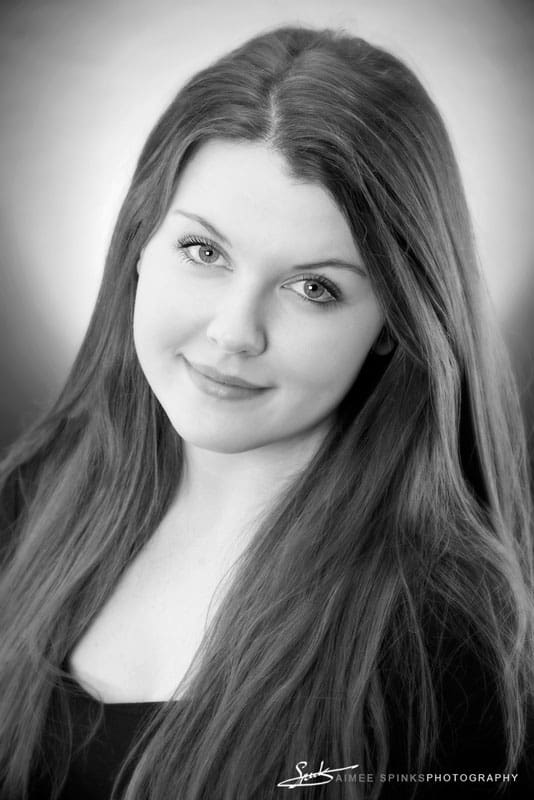 Finally we have Catherine! After a frantic call, I managed to arrange Catherine's shoot the very same day in order to meet a deadline for spotlight! The images were turned round in under 24 hours so that she could submit her final photos in time! Catherine was an absolute pleasure to work with and took direction extremely well throughout her headshot session.
I wish all of my clients, including those not showcased above, the very best for their careers going into 2014! In thanks for all the wonderful people I have photographed over the last 12 months, I am offering clients the opportunity to book a session for just £100 instead of £120 – great for returning clients who want to try their next session outdoors to give their portfolio a different feel!
Anyone wishing to take up this offer should email [email protected] with the code, XMAS12 before the end of January 2013.
Click on the links below to find out more about my actors headshot photography:
In the meantime, I hope you all have an amazing Christmas and a fabulous New Year!