***DO NOT CONTACT ME OR COMMENT ON THIS BLOG REQUESTING FURTHER INFORMATION OR TO APPLY FOR CASTING CALLS OR CREW CALLS – I AM POSTING THIS INFORMATION ON BEHALF OF THE COMPANIES BELOW AND HAVE NO ADDITIONAL INFORMATION. ALL ENQUIRIES AND APPLICATIONS TO BE SENT TO THE CONTACT INFORMATION GIVEN IN THE POSTING. CONTENT ORIGINALLY POSTED ON SHOOTINGPEOPLE.COM***
Casting/Looking for Contributors for US TLC docu-series: 'Crazy Love'
The producers of Untold Stories of the ER are now conducting an international search for stories of sexual mishaps that have ended up in the hospital!
We are seeking funny stories from folks in the UK, Australia and New Zealand.
Did you have an oopsie while making whoopie? Do you have a funny story about a sexual misadventure that landed you in the hospital, doctor's office or clinic? Have you had an intimate misadventure that tops all others?
Do you have an outrageous story that you and your partner(s) love to share?
We want to hear your stories!
Looking for fun, lively couples 18+ who are dating, married, or broken up…
Compensation will be provided for selected stories!
Email Us: [email protected]
Call Us: 1+818.563.4131 ext. 216 (Ask for Erica)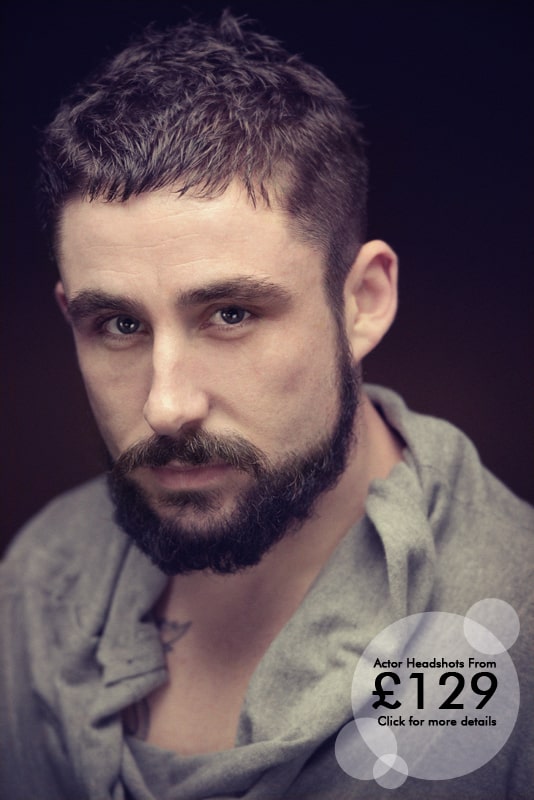 Crew Training Opportunities with BBC Academy
The BBC Academy is set to offer six new Creative Skillset-funded initiatives for TV freelancers in the UK creative industries.
Aimed at addressing key industry skills shortages, all of the initiatives will run over the next six months and funding is available for up to 90% of the course costs.
The courses are:
High End Craft Training
A series of five day studio courses for freelance craft practitioners in studio sound, studio lighting, studio camera craft and vision mixing.
Comedy Studio Craft Skills
A comprehensive training initiative that includes an intensive three day studio course for studio craft freelancers wanting to specialise in studio comedy productions.
The course will take place in Salford on the 28 to 31 March and deliver high end craft skills in directing, lighting and sound. The BBC Academy is partnering with Dock 10 in Media City to deliver this course. Dock 10 is also co-funding this initiative.
The New Story
A series of different courses in storytelling delivered at various locations across the UK. The courses will increase storytelling confidence and abilities, offer a set of golden rules relevant to any genre, and show how to put storytelling at the heart of the production.
Courses on offer include Introduction to Storytelling, Story Structuring for Factual Short Form, Story Structuring for Factual Long form, and Writing for TV. The Academy is partnering withDV Talent and the Indie Training Fund to help deliver these courses.
Creative Pop-Ups
A one day course for freelancers working in the creative industries or in creative roles across the UK.
The course gives an understanding of how creativity works, different creative styles and ways to maximise creativity and creative collaboration. There will also be an insight into creative leadership methods to influence, persuade and inspire others to believe in artistic ideas. This course will take place across the UK.
Factual Showrunner Live Events
This is a unique and intensive four day course targeted at first time potential freelance series producers or day producers of live factual. It will also be suitable for those who come from observational documentary series or fixed format backgrounds and who have not worked on live output. The course will take place in London and Wood Norton.
Two-Week Shadowing Development Programme
This will offer freelancers the chance to work in sought-after genres and departments across the industry. The Academy will be working in partnership with the Royal Television Societyto place 30 freelancers with production teams across the UK. Individuals will receive a fixed fee of £500 per week during their placement.
The courses are open to TV freelancers who are either:
Employed in the creative industry on a fixed term contract of less than 364 days;
In employment in the creative industry but able to prove that they have been given a date fortermination of employment and will become a freelancer;
Unemployed but have previous professional experience working in the industry within the past two years.
Other eligibility criteria may apply for the different courses. To find out if you are eligible, learn more about the courses or register your interest, please contact the BBC Academy course co-ordination team:
Our advisors are available to help from 09:00-17:00 (Mon-Fri).
Email: [email protected]
Telephone: Tel: +44 (0)370 010 0264 Fax: +44 (0)370 010 0265
Address:
BBC Academy
BRITISH BROADCASTING CORPORATION
Room A16, BBC Wood Norton, Evesham,
Worcestershire WR11 4YB
Crew Development/Networking Opportunities with BAFTA Crew 2014
Last year, Creative England partnered with BAFTA and Creative Skillset to bring you the BAFTA crew masterclasses. Bringing you speakers such as Eve Stewart, Ben Davis, Anita Overland and Sean Bobbitt DOP of Oscar winning "12 Years a Slave". This year the scheme is back, its bigger and is giving crew more opportunities to network and meet Feature HODS.
For more details and to apply please go to:
BAFTA Crew 2014 Info: http://www.bafta.org/about/supporting-talent/bafta-crew,3554,BA.html
BAFTA Crew 2014 FAQs: http://www.bafta.org/about/supporting-talent/bafta-crew-questions,3556,BA.html
http://www.bafta.org/about/supporting-talent/bafta-crew,3554,BA.html
Creative England Crew Night (Bristol)
Creative England Crew night – Thursday 13th March
Creative England are pleased to announce that the team will be returning to Brighton for one of their ever popular Crew Nights, on Thursday 13th March 2014 between 6-8pm.
As always it's a great opportunity for your members to connect with other crew, production companies, facilities houses and filmmakers in your region as well as meeting the Production Services team. We are also delighted to announce that we will be joined by some of Creative England's Film Team, so it's also a great opportunity for them to hear about the Creative England film offer for Writers, Directors and Producers.
Our hosts for the night will be The Brighton Centre http://www.brightoncentre.co.uk/ and we will be supported by our Film Friendly partners Brighton and Hove City Council.
To book a place your members will need to visit: https://www.eventbrite.co.uk/e/creative-england-crew-night-presenting-the-film-team-brighton-thursday-13th-march-tickets-10510560369