Well it's a nice shiny new year (academically speaking of course!) and that often comes with new haircuts or an entirely new look altogether! The students aren't alone in their new look either – I've popped a new page up specifically for those looking to show off their new image with an updated actors headshot!
If you haven't already, you can check it out here: https://www.aimeespinks.com/headshots/
The new page gives you all the information you need about booking an actors headshot session with me however the one thing it doesn't say is that I am currently running a great offer!
Book a headshot photography session by the end of September 2013 and get 3 extra images FREE!
That's right – on top of the 3 images you will already receive as part of your booking, I will provide 3 more, fully retouched and supplied in both colour and black and white versions! Claim your free images and SAVE £45 by booking by the end of September!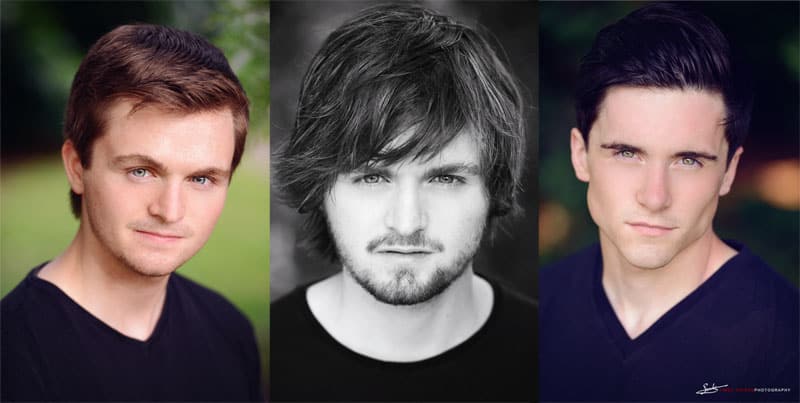 "Aimee made the effort from the second I booked my actors headshot session to understand what I was wanting from my pictures. I wasn't made to feel like just another number like other headshot photographers have done in the past. The session itself was easy going and I felt at ease, yet I knew I was in professional hands. I got more from my pictures than I had expected and for a lot less than I would have paid a photographer in London!"
-Reynah Oppall
"I was extremely happy with the shoot. If I had known about Aimee's actors headshot photography prior to this shoot I would not have spent money on previous photographers. The shoot was very well organized, I was happy with the easy flowing direction and ideas from Aimee and it was the best photoshoot I have been part of. I highly recommend Aimee to everyone looking for high quality actors headshots photography!"
-Sunny J
"I had an actors headshot photography session with Aimee Spinks and I was delighted with my experience and photos. Aimee guided me through the shoot and firstly asked if there was any particular style of photo I wanted, which I believe is important to make sure you attract the right audience. Throughout the shoot, Aimee was friendly, professional and offered plenty of advice and things to try in order to make me feel comfortable and achieve the best images possible. From looking at Amiee's past work I didn't expect anything less. I was extremely happy with the final selections and would highly recommend her to anyone looking for professional headshots."
-Enzo Iantosca